Support this site.
The Isaac Asimov Quotebook

---
Search hundreds of pages of The Thunder Child for practically any science fiction topic you're looking for.

Your search results will open in a new window. If you don't find what you're looking for, you can also search the web.

| | |
| --- | --- |
| | Searching! Searching! Searching! |
on Time
| | | |
| --- | --- | --- |
| | | You can replace money if you lose a wallet. You can buy a new typewriter if your apartment is ransacked. You can marry again if a divorce overtakes you. But that minute that has vanished unnecessarily will never come back, and what's more it was the best minute you will ever have, for all future minutes will come when you are older and more nearly worn out. |
"The Prolific Writer," The Writer, October, 1979
Asimov on Science Fiction, pg. 300
All quotes maintain their original copyright and are presented here for research, reference and review.

Click on the icons for new features in The Thunder Child.
Radiation Theater: 1950s Sci Fi Movies Discussion Boards
The Sand Rock Sentinel: Ripped From the Headlines of 1950s Sci Fi Films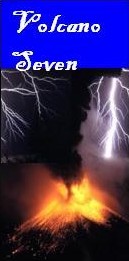 Recommended Reading