If the wealth hasn't been spread your way, find what you need on Ebay.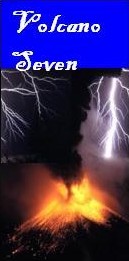 Con-tact: Science Fiction and Fantasy Conventions and Events
For information only. ALWAYS check convention websites for the most up-to-date information. The Thunder Child is not affiliated with any convention or responsible for anything that may change.

Conventioners, authors, book stores, etc. please send your press releases to Events Con-tact. We need convention correspondents also! Email us!

THE WORLD - 2011
None at this Time
Archives
2010
Archives
2009
Archives
2008
Date
Convention
Location
Country
Notes
?
Unicon/ MeCon

Queen's University, Belfast
Details not yet posted for 2008 convention
Ireland
http://www.mecon.org.uk/
October ?
Con*Cept 2008: Where Science Fiction Meets Fantasy
Website not yet updated for 2008 Convention Details
TBA
Canada
www.conceptsff.ca/
[US BY DATE ] [US BY LOCATION ] [THE WORLD]
Archives
2007
Date
Convention
Location
Country
Notes
August 10-12
Unicon/ Recombination

New Hall
University of Cambridge
Cambridge
England
www.recombination.org.uk/
August 30 - September 3, 2007
Nippon 2007/WorldCon 65

Yokohama Pacifico
Yokohama
Japan
www.nippon2007.org/eng/e_main.html
October 12- 14, 2007
Con*Cept 2007: Where Science Fiction Meets Fantasy
"Montreal's only fan run annual science-fiction and fantasy convention"
Days Hotel
Montreal, Quebec
Canada
www.conceptsff.ca/
[US BY DATE ] [US BY LOCATION ] [THE WORLD]
Archives
2006