.

.

.

.

,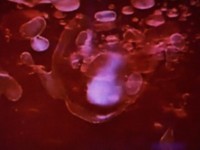 "...miracles of the universe.." .

.

.

.

.

.

.

,

.

.

.

.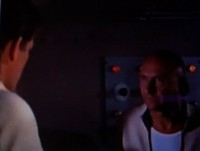 It's sheer suicide... .

.

.

.

.

.

.

,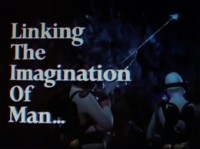 Heartbeats and psychedelic colors on screen.

You are listening to the sound of a completely new screen experience. A startling new kind of excitement, as 20th Century Fox plunges you into the most incredible adventure that man could ever achieve.

To make a motion picture that crosses a new frontier may seem impossible today. Outer space. The depths of the sea. The bowels of the earth. The past, the future, all have been subjects for the camera. But now, a film called Fantastic Voyage has broken through in an unexpected direction to create an adventure of astonishing suspense and beauty.
| | |
| --- | --- |
| Dr. Duval | One of the miracles of the universe! |
It's vital new story sweeps down from the sky, then it drops the bottom out of the world you know and understand, as a beleaguered nation desperate for survival launches a journey you can never erase from your memory. Donald Pleasence: Dr. Michaels: "We need you for security purposes, Mr. Grant. They know they've failed to kill Benes. Security thinks they'll try again -- first chance they get.
Colonel Reid

Duval

Reid

Duval

A woman has no place on a mission of this kind!

I insist on taking along my own technician.

You'll take along who I assign!

Don't tell me who I'm going to work with!
Four men and a beautiful girl off on a fantastic voyage, actually entering inside the human body, exploring an unknown universe and unknown dangers.
Cora Peterson

General Carlton

Grant
Dr. Michaels

"They're tightening! I can't breathe."

"24 seconds left. After that you're in danger of attack."

"Come on."
"It's sheer suicide, for all of us."
You are there with them. Sharing a break-through in motion pictures.

If you thought it was too late to discover something entirely new on the screen, Fantastic Voyage will be a stunning experience. For you are going where no man or camera has ventured before! And when you come out, you may never look at yourself in the same way again.

Two year in the making!
Linking the imagination of man
And the magic of the camera as never before!

Stephen Boyd * Raquel Welch * Edmond O?Brien. Donald Pleasance *
Arthur O'Connell* William Redfield * and Arthur Kennedy
Take you on an adventure no one has ever experienced before!
| | |
| --- | --- |
| Grant | "Give me your widest beam! Full power!" |
Fantastic Voyage: A Cinemascope picture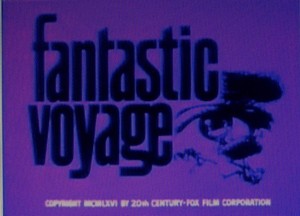 "
.

.

.

.

.

.

.

,

.

.

.

.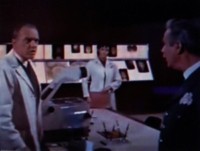 "This is no mission for a woman!" .

.

.

.

.

--Cora is being covered by white cells

--Colonel Reid and General Carter watch their TV screens.

.

.

.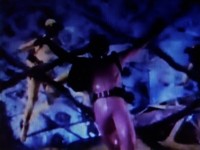 "He's gone."