If the wealth hasn't been spread your way, find what you need on Ebay.
The Return of Steve Vertlieb (Being a continuation of his first interview in 2006)
When Peter Boyle died recently, you wrote an homage to his father. Please share it here.
| | |
| --- | --- |
| Certainly. When I was a very little boy I became immersed in the wonder of the magical imagery being reflected back from the little box labeled RCA that sat, expectantly, in the heart of my living room. One of my most treasured memories from that period some fifty five years ago was the daily image of a small, chubby, silver haired old gentleman who laughed like Santa Claus, played cartoons and serials, and drew wonderful pictures on his empty canvas for the adoring boys and girls watching their television screens. | Steve Vertlieb, Forry Ackerman, and Erwin Vertlieb. |
He was broadcast on two different channels in Philadelphia, for he worked for two different stations simultaneously.
| | |
| --- | --- |
| Steve Vertlieb, Ray Milland, Erwin Vertlieb | He went by the names of either Uncle Pete or Chuck Wagon Pete, depending upon the channel or time of day in which you watched him. Much of my early childhood was spent in adoration of this gentle, sweet, and kindly old man. Years later as an adult, and about a year before he passed away, I had an opportunity to meet him by a tobacco shop on the streets of downtown Philadelphia, not far from the local Philadelphia dentist. I told him how much his appearances on television had meant to me, and how much I had loved him. |
I never forgot that encounter, and thanked God that I'd been given an opportunity to express my appreciation for his work. His name, incidentally, was Pete Boyle. His son later became an actor and moved from Philadelphia to the coast to pursue his own career under the name of Peter Boyle. I always wished that I might have had an opportunity to meet Peter-if only to tell him how much I had loved his dad.
Regarding the serials and Zorro's Fighting Legion (1939), can you share some more anecdotes about your viewing of serials? Any comments on the Buster Crabbe Flash Gordons and Buck Rogers? Which of those two characters did you/do you prefer? Did you ever meet Crash Corrigan, and have you ever seen The Undersea Kingdom?
| | |
| --- | --- |
| Steve Vertlieb, Ray Bradbury and Erwin Vertlieb. | Well, Zorro's Fighting Legion with Reed Hadley remains my all time favorite serial. I saw it when I was a little tyke, and fell entranced under the spell of Hadley as Zorro. You have to remember that I was a truly impressionable little fella with an enormous appetite for imagination. When I first saw Reed Hadley, astride his magnificent white stallion, dressed entirely in black-commanding his legion in that unmistakably deep and masculine voice-I was absolutely thrilled. |
I wanted to BE Zorro. I went back to the theatre every time they ran the serial at the Saturday Matinee, and even watched it over and over again on television when TV hosts like Pete Boyle would show it on their programs.

I never forgot the exhilaration I felt watching Zorro ride his beautiful stallion, fight the Yacqui Indians and battle the dreaded Don Del Oro in the Caves of Doom. I just made that up, actually. Still, one or two years later when my then wife asked me what I wanted for my birthday, I spent little time wondering about it. Republic Home Video had recently released the serial on video for the very first time, and I said proudly. "I want Zorro's Fighting Legion." She grimaced, as I recall, but agreed to buy it for me. I can still remember this grown man weeping with joy as I began playing the first tape in the set, and heard the musical strains of the Fighting (and Singing) Legion crooning

"We Ride With The Wind As We Ride Side By Side,
Men Of Zorro Are We."

That may be the first time that thoughts of divorce reared its ugly head in her heart.
| | |
| --- | --- |
| Steve Vertlieb and Buster Crabbe. | I never met Crash Corrigan, although I always enjoyed his work in the Republic Three Mesquiteer series with John Wayne and Max Terhune. Buster Crabbe, however, is another matter entirely. I adored the Flash Gordon serials and they, along with Zorro, helped shaped my perceptions of early manhood. I preferred the character of Flash Gordon over Buck Rogers as Buck was, I felt, just a little too wholesome for my tastes. Flash was a good deal more earthy in the serials, and had a decided "edge" to him. I first had the privilege of meeting Buster Crabbe in 1969 at the old Concord Hotel in upstate New York. He was the swimming director of the facility for many years. |
My old friend Allan Asherman had interviewed Buster, and so had a cordial relationship with him. I begged Allan to bring my brother, Erwin, and I up to the Catskills to meet my first hero. Allan agreed, and made the appointment with Buster. We took the train to New York, and then a bus that continued onto the Catskill Mountains. There, to my utter joy and delight, we spent an entire afternoon with Flash Gordon, Buck Rogers, Red Barry, and Captain Gallant of the Foreign Legion. Buster was wonderful and regaled us with stories of his experiences with the lovely Jean Rogers, the curmudgeonly Harry Shannon (Dr. Zarkoff), and the girl with an aura about her-Priscilla Lawson (Princess Aura) who tragically lost her leg some years later in an automobile accident.
I stayed in touch with Buster by mail over the years and, on a day I'll never forget about ten years later, I returned home from a trip to Baltimore and asked my father if I'd received any telephone calls while I was away. He told me that Buster Crabbe had called. I assumed that my dad was being "cute," and so I asked him again if anyone had called. He said again that Buster Crabbe had called. I think it may have taken roughly a half hour of agitated bantering until he was finally able to convince me that Buster Crabbe had indeed telephoned my parents' home looking for me. He was in town for a convention, and asked everyone he encountered if they knew me or where he might find me. Finally, he checked the white pages of the telephone directory and found a Charles Vertlieb, my dad. He took a chance and telephoned. My dad assured him, happily, that he did indeed know a Steve Vertlieb. I was instructed to telephone Buster at his hotel the next morning.
| | |
| --- | --- |
| When I finally spoke with him the following day, Buster said that he wanted to take me out to dinner. We went out for Chinese at a nearby restaurant on Race Street in Philadelphia and we chatted over dinner. He grew satiated early, and began pouring the remains of his dinner into my plate-insisting that I was a growing boy who needed additional nourishment. I remained in touch with Buster until his death. Once, when I told him that I was flying out to Los Angeles to visit my brother, he asked if I'd like to stop off in Arizona and stay with him for a few days at his home. | Steve Vertlieb, Richard Matheson and Robert Bloch. |
I declined because my vacation time was limited, and I wanted to get out there and see my little brother. I've always kind of regretted that decision.

Care to share any anecdotes about the "Fanexians", "Film Score Monthly" and "Talking Herrmann" mailing lists/sites/bulletin boards and what good stuff/friends you've got there?

Sure. In the old days, fans would write into their favorite magazines in order to register their voices, and opinions. These days, in the age of computers and web sites, fans have taken to their key boards in order to make their tastes known.

Bernard Herrmann
Most of these web sites and forums allow you to print each and every annoying opinion that you'd care to share without fear of editing or censorship. Call it talk radio without the audio chatter, or frequent host rebuttal. You can wax profound or poetic for as long as your fingers hold out. Then, just when you thought it was safe to retreat to the relative sanctity of your personal obscurity, along comes an equally passionate response by an equally addicted fan challenging your carefully thought out and finely honed observations-and back to the keyboard you go to defend and expand upon your earlier brilliant observations.

The Alt Fanexians group you mentioned consists of fans who have regularly attended Gary and Sue Svehla's popular Fanex science fiction conventions in Baltimore and Virginia. Call it a convenient "fix" for those undergoing withdrawal symptoms between annual events.
| | | |
| --- | --- | --- |
| Both the Film Score Monthly and Talking Herrmann sites cater to my life long passion for film music. The Film Score Monthly site is an extension of Film Score Monthly Magazine, a respected journal covering the world of classic and modern symphonic scoring, while the Talking Herrmann web site is the forum for the Bernard Herrmann Society. | | Websites |
I've another reason to be grateful to the Herrmann Society. Several years ago I was privileged to be asked to write a lengthy article examining the provocative relationship between Alfred Hitchcock and his principle composer, Bernard Herrmann. The article, published in 2002 by Midnight Marquee Magazine, was well received but limited to the readership dictated by a necessarily small print run.
Herrmann and Hitchcock: The Torn Curtain
Many friends and critics seemed to consider "Herrmann and Hitchcock: The Torn Curtain" the best thing that I'd ever done. I was inclined to agree. However, after the issue quickly went out of print, there was no way for anyone to see my work. Over the years I'd anguished about that, and tried to think of a way to bring those efforts to a wider audience.
I tried communicating with the publishers of the magazine, hoping that they might still have retained the original submission on disc. Alas, they did not. It was gone forever, save for the single space, typewritten "copy" that I kept in my own files. Frankly, the idea of having to retype that massive document onto my computer was too terrible a thought to ponder. All seemed lost until a friend at dinner in New Jersey remarked that he could "scan" the article onto a disk and send it to me as an E-Mail.
The only difficulty, he said, was that "scanning" was an imperfect science, and that the results would still have to be gone over with a fine tooth comb to correct errors and find missing fragments somehow lost in translation. Still, it was better than having to retype the entire manuscript. Consequently, I spent about three or four hours one Saturday afternoon "fixing" the article, and filling in the blanks with my original hard copy sitting dutifully at my side.
Finally, another friend took the finished transfer and converted it, through computer technology, to a more modern and attractive manuscript. The two gentlemen in Germany who created and maintain the Bernard Herrmann Society web site saw the refurbished piece, and asked permission to post it in the "articles" section where it now resides "renewed and restored" as the featured selection on the Society's pages-preserved at last for a whole new generation of film music enthusiasts. You can find it at www.bernardherrmann.org
Speaking of Bernard Herrmann's brilliant artistry, I was privileged some years ago to present him with a posthumous life achievement award at a Fanex film conference in Baltimore. I had been in touch with Wendy Harlow, the composer's daughter, and it was suggested that I ask her if she'd like to attend the ceremony to accept the trophy on behalf of her father.

She had to decline as she'd already made plans to fly to Europe during the time that the conference was to have been held. She suggested that I ask her sister, Dorothy Herrmann, who lived in nearby New Hope, Pennsylvania. Shortly thereafter, I received a telephone call from Dorothy. She said that she'd be delighted to attend.


Elmer Bernstein conducts Bernard Herrmann's score for Torn Curtain.
Dorothy came to Baltimore with her nephews, Bernard Herrmann's two grandsons. I presented the award on stage to a star studded audience that included Janet Leigh, Roger Corman and Alfred Hitchcock's daughter, Patricia. Earlier that afternoon I had shared a seat next to Pat during a panel discussion of her father's films. I was a little concerned about these two celebrity daughters finally meeting, as their parents had not parted on the best of terms. At the conclusion of the panel discussion, a woman approached me and introduced herself as Dorothy Herrmann. I held my breath, and introduced her to Pat.
To my relief, they hit it off immediately and even joked about their father's legendary temperaments. In the evening I delivered the much anticipated award to Dorothy and her nephews, as footage of Maestro Herrmann unspoiled on a giant motion picture screen behind me. Bernard Herrmann stood there conducting the orchestra in the climactic sequence of Alfred Hitchcock's The Man Who Knew Too Much, as I acknowledged his genius on stage before him. It was as though he was there in the amphitheatre to accept the honor from me. I've rarely felt so privileged, excited or proud.
You wrote that you hated The Fountain. Care to expand on that? Did you like Hugh Jackman? What was your opinion of The Prestige?
I loathed The Fountain. I thought it was a pretentious, overblown bore. I was looking forward to seeing it, actually. Perhaps my favorite theme in movies and television programs concerns the power of eternal love-a love so strong and true that it literally transcends the fluid boundaries of time and space, surviving through time and eternity. I can recall, quite affectionately, a number of films that have explored that theme with success, tenderness and eloquence. Films that come to mind include Portrait of Jennie, The Ghost and Mrs. Muir, Peter Ibbetson and Somewhere In Time.
Steve Vertlieb and Peter Cushing.
Therefore, I had developed some anticipation for The Fountain. It was a disaster, however. The screenplay was so muddled that it become virtually meaningless. Opportunities were there in profusion, but all thrown away in manners simplistic, sentimental and trite. What remained was an utterly exasperating and condescending descent into directorial masturbation-a film that may have seemed unalterably profound and meaningful to its creators, but was in the end an empty, ponderous bore with aspirations toward Kubrick.

This Space Oddity was a failure on virtually every level. I liked Hugh Jackman. He's an excellent actor, but he was knifed from behind by the excesses of a writer/director out of control, intellectually drugged out, and desperately in need of an editor.
I enjoyed The Prestige, and felt intellectually challenged by its convoluted screenplay. Another film this past year that I found thoroughly delightful was Lake House with Keanu Reeves and Sandra Bullock. It had modest aspirations and an even more modest budget, but it told a hauntingly lovely story and was, I thought, the most successful venture of its kind since Somewhere In Time.
| | |
| --- | --- |
| However, one film stood out this past year as an entirely original, refreshing, stunningly moving and profound example of what levels of exaltation imaginative fantasy can be taken to when artistry knows no bounds. Pan's Labyrinth was a glorious excursion into life affirming wonderment, a brilliant achievement on every possible level. Told from the perspective of a little girl trapped in a world of fascist depravity, she finds redemption and escape from the brutality around her by descending into the inner light of her desperate soul. Her scarred and yearning Alice searches longingly for escape into a surrealistic Wonderland of faeries and magic in this tragic, bittersweet dementia. The film is deeply affecting and unforgettable. It is, quite simply, a modern masterpiece of fantasy and imagination. | Steve Vertlieb and Frank Capra. |
You seemed to enjoy the latest Bond film, Casino Royale. Care to expand on that? Who is your favorite Bond, and which is your favorite Bond movie?
I thought that Casino Royale was really a terrific film, and one of the best Bond movies in the long and winding series. I'd place it alongside the earliest, no nonsense productions like Dr. No, From Russia With Love and Goldfinger. Daniel Craig gave the character a sensational, reinvigorated new look, while the film quite literally reinvented the franchise for a new generation of movie lovers. Sean Connery will always represent the definitive portrayal of the character, but Daniel Craig is easily the best to play the spy since the early years of Connery.
You were commissioned to do a piece on the old Karloff and Lugosi film, The Black Cat, for a book in England. Are you able yet to share the title of that book, when it's due out, and what other material will be in it?
Yes and no. What I mean by that is that I can answer some of your question, but not all. The book, from what I can gather, is about seventy percent completed. The editor is a gentleman from England by the name of Jay Slater who has done these kinds of anthologies, or compilations before. I don't think a title has been assigned to it as yet, but the volume will essentially consist of comparisons between modern and older classic horror films.
As Jay is more a student of the modern horror film, his personal thrust will be in extolling the virtues of today's product so to speak. He's asked us older folks to talk about films from the thirties, and to attempt to convince him and a more juvenile audience of their merits, and why we feel that they've stood the test of time. The film I chose to discuss was the 1934 Universal classic, The Black Cat.
I tried to do an in depth analysis of the film in order to explain why, in my opinion, the picture has held up so remarkably well, and why it is still so highly regarded by seasoned fans of the genre. The article is called "Subversion of Innocence: Reflections on The Black Cat," and should be published in England some time this year.
You've been privileged to meet and develop friendships with many of your personal heroes. Would you care to talk more about some of those memories and experiences?
I'd be happy to. The first who comes to mind is Frank Sinatra. Mr. Sinatra has been my idol since 1960. I've adored his artistry and sensitivity. His charm and bravado were early role models for me, while I found enormous respect for his charity and intense loyalty to his friends. We had corresponded a bit during the sixties and seventies.
| | |
| --- | --- |
| Frank Sinatra and Steve Vertlieb. | I was working at Bloomingdale's in Jenkintown in 1974 when I discovered, to my horror, that my health challenges were growing more precarious. I had contracted Mononucleosis while attending college at the University of Maryland in Baltimore County the year before, and endured twelve months of restricted diets, the absence of alcohol consumption and exercise. The slightest exertion would tire me out, and I felt imprisoned in my body. After a frustrating year, I began looking forward to eating my favorite foods and coming back to life. As I emerged from the store one night, heading toward my car, the security guard posted on the ramp leading toward the parking lot looked at me and asked "What the Hell is the matter with your eyes? They're deep yellow." |
I feared the worst, and telephoned my doctor. After a brief examination, he discovered that I had somehow developed Hepatitis. This was far more serious than the previous illness, and I feared the worst. He said "Steve, you're going to go home, get into bed, stay in bed, and not get out of bed unless it's to go to the bathroom and then you're going to get back to bed." I said "Doc, that's all well and good, but I have tickets to see Frank Sinatra at the Spectrum next Tuesday night." He said, "No, no, no, you evidently didn't hear what I just told you. I said that you're going to go to bed, stay in bed, not get out of bed unless it's to go to the bathroom, and then get back into bed."
I said "You didn't hear me. I have tickets to see Frank Sinatra next Tuesday night, and I'm going to go." He asked "Do you want to live?" I answered in the affirmative, but said that nothing could keep me from attending the concert.
My best friend, in whose car I was to ride to the concert, said "It's very simple. I won't take you."
Defiantly, and rather stupidly, I yelled back "Then don't. I'll just take the bus." Well, he wound up taking me and, while I adored the show, I grew progressively ill with every passing moment. I could barely stand by the end of the concert, and my friend had to lift me gently from my seat. Being something of a smart ass, he remarked that this constituted an historic moment. When I asked weakly what he meant, he said "Old Blue Eyes meets Old Yellow Eyes." Quite the wit, myself, I replied "Hah, hah, hah."
When I returned to my sick bed, I got out my typewriter and wrote Mr. Sinatra a letter about that evening. Some weeks later I received a letter in return marked Sinatra Enterprises. Inside was a note which read:
May 4th, 1974

Dear Yellow Eyes:

Am so pleased you could make it to the concert but, seriously, I want to say it displeases me that you are ill. I hope you're well very soon.

Your letter was most moving and I shall treasure it.

Take care of yourself.

All the best,

Old Blue Eyes
Frank Sinatra
Two years later The Philadelphia Inquirer ran a three day contest promoting the upcoming appearance by Frank Sinatra at The Latin Casino in Cherry Hill, New Jersey. The thirty questions concerned his life and career, with the top prize being tickets and dinner for four at his show. I won the first prize. I telephoned the newspaper and said "I want to meet Frank." They said "That's not part of the prize." I said "I understand that, and I want to meet Frank."
So, a few days later, I was officially notified by the newspaper that they had indeed arranged for a meeting with my idol. I went back stage before the evening's performance and, with a few other longing fans, was ushered into his dressing room. The Inquirer had assigned a photographer to come and cover the event for their well read pages, so I didn't bother bringing my own rinky dink camera. Needless to say, the Inquirer photographer never showed up. I learned later that he regarded the assignment as a bit of fluff, and went to a local bar instead. I was left without an instrument to capture the momentous event.
There was a gentleman present from Argentina wearing an expensive camera around his neck. I begged him to take a picture of us. He looked at me and said quite earnestly "I no know how to take picture." Anguished, I said "it's simple -you just point and shoot."
Well, I was introduced to Frank as the newspaper contest winner. He put his arm around me and said "Congratulations." The Argentine gentleman shot two pictures. He told me later by telephone that neither photograph had turned out. He wasn't lying when he said "I no know how to take picture." Several weeks later, however, I received a mysterious envelope in the mail. One of the pictures had miraculously been developed. However, his aim was slightly off. The single photo captured all of me, and three quarters of Frank. The first time I had it printed, Mr. Sinatra disappeared entirely from the image. When I asked the camera shop what had happened, they explained quite rationally that as the other image was "imperfect," they decided to eliminate it. I said "I think you've missed the point here."
William Shatner
During the summer months of 1969, while NBC Television was airing the final reruns of the original Star Trek series on Thursday nights, William Shatner took to the road in order to do a succession of stage appearances in Summer Stock around the country. One of these appearances was scheduled for the now defunct Playhouse in the Park in Philadelphia. I suggested a possible interview with Jim Kirk to the editors of England's L'Incroyable Cinema Magazine, and they jumped at the possibility. I telephoned the local press representation for the theatre in the round, and they arranged for an interview. Shatner was going through a bad period at this stage of his career. By his own admission, it was the worst period of his life.
Star Trek had ended with few new offers on the horizon. He feared being permanently type cast in science fiction, and his wife had begun divorce proceedings. He was literally living out of his van, and traveling cross country with his two pet Doberman Pinschers. He seemed wary of strangers as the interview began, but quickly warmed up to us.
| | |
| --- | --- |
| | Allan Asherman, and my brother Erwin, joined me for the session. We spent a delightful hour with Bill in his dressing room, as he answered questions about the origin and ultimate future of the popular television program. His natural wit and playful spirit shone through the sadness like a beacon in the Solar System. If my brother looks slightly terrified in the accompanying photograph, it's probably because Morgan, one of Bill's rather ominous looking Dobermans, was sniffing Erwin's hand just out of camera range. |
After the interview had been completed, he invited us to catch a performance of the play he was starring in, There's A Girl in My Soup. Based on the hit Broadway show, Shatner portrayed a vain television chef whose prized bachelorhood is threatened by the appearance of a fetching young lass who enters his life and menu. The production co-starred the beautiful Jill Haworth who had played opposite Sal Mineo in Otto Preminger's Exodus. At the end of the performance, he stopped for a moment, turned round on stage and waved a personal farewell to us. Apparently, we had broken through the facade and touched the troubled actor.
Don Rickles
I got to meet Don Rickles when I worked in television. He had just returned from a press junket for charity in Israel with Frank Sinatra. I overheard his telephone conversation in the station corridor. He was deeply offended that a certain reporter had written that Mr. Sinatra had been drunk on the tour. "Can you imagine?," asked Rickles. "Frank does this whole charity tour out of the goodness of his heart, and some stupid reporter makes up a story about him being drunk."
Joe Dante
Around 1979, when I was managing the Film Department at WTAF TV in Philadelphia, and some time before he would wander off to Tinsel Town to direct Gremlins, Joe Dante was working as an Editor for Film Bulletin Magazine on Race Street, just a few blocks from the television station. Joe and I would telephone each other two or three times a week, talk about horror films, and laugh. It was a great way to pass the time.

John York and Chuck Connors
Werewolf Website
Others I met while working in television included the late Chuck Connors who was visiting while promoting his Werewolf series. He was skulking through the hallways in character as a rather large lycanthropic menace. Wisely, no one dared approach him.

Back in 1962 I got to spend a few moments with Richard Arlen who was appearing at Wanamaker's Department Store as the spokesman for an expensive men's cologne. He was a nice gentleman, as I recall.

A year later, the Hatari safari caravan rolled into town for the local premiere of the Howard Hawks film. My brother and I cut school to run downtown to the old Stanton Theatre where members of the cast would be appearing on stage prior to the screening.
Ever brilliant, we avoided the temptation to sit in the audience and went, instead, around to the back of the theatre. Realizing that we'd hit pay dirt, we observed several jeeps parked in the rear of the theatre painted with elaborate Zebra stripes.
John Wayne
Soon the back door opened wide, and out walked Bruce Cabot, the infamous star of King Kong. A moment later the door opened again, and out strolled Red Buttons. There was an additional pause-and then the door swung open wide once more. I gasped as a man mountain strode toward the waiting jeep. It was the Duke himself. I was too frightened to say a word, but I've never forgotten that, for a moment, I stood next to John Wayne. Five years later when True Grit was released, I wrote to Wayne at his Batjac Films production company. He was kind enough to respond with an autographed still signed "Rooster," and a brief letter in which he wrote, "Ya brought back a memory or two."
Hugo Friedhofer
Returning to film music, for which you might have noticed that I have a passing interest, I wrote the wonderful Hugo Friedhofer a letter about nine months before he passed away. He wrote back what seemed a tear stained "thank you" on an old rickety typewriter in which he professed his astonishment at my love of his music. Here was a guy who won an Oscar for the best picture of the year with his gorgeous music for William Wyler's The Best Years of Our Lives, and he was genuinely touched that I would find beauty in his work.
Jerry Goldsmith
When I was writing a regular film music column for George Stover's Cinemacabre Magazine called "Soundtrack," I contacted Jerry Goldsmith's publicist in an effort to acquire some recent stills for publication. I was doing an article about him, and wanted to use some recent photographs of the composer. The publicist said "Look, I don't have anything current. Why don't you call Jerry?" I thought, "Call Jerry???? Is this guy kidding? "Okay", I heard myself say on the telephone. "What's his number?" Well, the guy gave me a telephone number to call which I assumed would be Goldsmith's agency representation. A Spanish sounding maid or housekeeper answered the phone and said that Mr. Goldsmith was out. Did I wish to leave a message? So, dutifully, I left my name and phone number and the purpose of my call.
The next morning I was lying in my bed, reading the newspaper, when the telephone rang. Absent mindedly, I picked it up and said "Hello." A rather deep, distinguished voice asked to speak with Steve Vertlieb. "This is Steve," I answered.
The voice at the other end of the line said "This is Jerry Goldsmith returning your call." I damn near suffered a stroke. Trying to contain my excitement, I lowered my own voice and tried to sound professional.
Goldsmith said that he was waiting for some new publicity photo's to arrive and that when they did he'd be happy to send some to me. I told him how deeply I admired his work, and thanked him for his kindness and courtesy. A month or so later, true to his word, the pictures arrived with a lovely letter.

During the years I worked in television I visited the Universal lot from time to time when visiting Los Angeles. I knew the head of Publicity there, a nice guy named Dan Silverman. Through Dan I found myself on the sets of Buck Rogers, where I met Gil Gerard prior to the network premiere of the series, Charley's Angels (at Fox), The Rockford Files and Quincy.

On the set
On the latter set we had the great pleasure of meeting and speaking with Jack Klugman. During lunch at the studio commissary we got to watch Robert Wagner in his best classic Hollywood mode walking from table to table, shaking hands with friends and colleagues. While rounding the bend after lunch, I walked quite literally into famed horror character actor, Reggie Nalder. It took me a few moments to regain my composure.
Alfred Hitchcock
The most interesting moment with Dan, however, occurred when we learned that Alfred Hitchcock was on the lot preparing to shoot Family Plot. Dan said that if Hitchcock was in his trailer we might meet him for a moment. We walked into the great man's office on the lot. Hitch was indeed present on the other side of the next door but first we'd have to get by his secretary who'd been with him since the beginning. She "greeted" us with suspicion, and questioned Dan's credentials. Dan, normally cool and relaxed, was beginning to sweat. "We just wanted to say hello to Mr. Hitchcock for a minute, and then we'll take our leave," he said almost prayerfully. The woman would have none of it. "Mr. Hitchcock," she said, "is busy and not having company." Edging back toward the outer door, and wanting desperately to make a somewhat graceful retreat, Dan said "Well, while we're here, may we see Mr. Hitchcock's Oscar?" An already shriveled visage shriveled ever more and spoke the words that would haunt Dan for the remainder of his tenure at Universal. "Mr. Hitchcock," she whispered icily, "has never won an Oscar."
Vertlieb and John Agar
John Agar
John Agar became a dear friend for some twenty years. Both John and his wife, Loretta, were lovely people. Whenever we would get together they treated me as a treasured friend. I never forgot their kindness. John would refer to me as "Stever." Whenever I'd telephone John at home Loretta would answer the phone and announce me excitedly to John.

On one occasion, at a Fanex convention in Baltimore, I approached director John Landis to say hello. He had recently made a film called Innocent Blood about vampires within the Mafia.
Within the comedic context of the film, the Italian gang members often listened to the strains of Frank Sinatra singing on their car cassette decks. I figured that Landis must be a Sinatra fan, and so I handed him a poetic tribute I'd written for Frank called "Sinatra." He held it in his hands as one might hold a chunk of excrement and sneered derisively, "Oh, a "poem" about Frank Sinatra?" I felt embarrassed and humiliated, and walked away from him.
Later that evening I attended a private writer's party in the convention's hotel suite. John Agar was there, and he pulled me aside to talk. Moments later, John Landis walked into the room and began walking toward John. John immediately reached out for the director's arm, put his other arm around my shoulder and said "John, do you know my good friend Steve Vertlieb?" Landis reached for my hand with an enormous smile on his face, and yelled "Heeeyyyy, Steve."
I shook his hand to be polite, but I couldn't help thinking that he was one of the biggest hypocrites I'd ever encountered.

I remember John's reaction to Shirley Temple's book in which she accused him of being at a bar, rather than with her at the hospital, when their child was born. His eyes filled with tears, and he shook with rage and indignation.

"Yes, I had a drinking problem back then," he would say, "but I loved my family and was absolutely there at the hospital with them. Why wouldn't I be there at the birth of my first child???"

He was deeply wounded by her cruel allegations and bitterly challenged what he termed a pack of lies.


John Landis, Steve Vertlieb and John Agar
I got to see John some six weeks before his death. I was visiting some friends in Thousand Oaks, and learned that John was living in a nursing home in the greater Los Angeles area. My brother, Erwin, and my friend Bruce Gearhart went to see Johnny there. He was hooked up to an oxygen tank and had tubes in his nose. As I peered through the door to his room his face lit up, and he called out "Hey, Stever." The room was small with little space for mementos or ornaments.

John Agar and his wife Loretta
There was a small portrait of his friend, John Wayne, hanging on the wall and a framed photograph of his second family on a table near the door. In the picture, John was smoking a cigarette while posing happily with Loretta and their children.

He had difficulty breathing and, as he glanced toward the photograph, he shook his head sadly. "If I only knew then what I know now about cigarettes," he said, "I'd have thrown the damned things away and never picked them up again."

I gave John a hug before we left. Somehow I knew that I would never see him again. About six weeks later the telephone rang. The voice on the other end of the phone identified himself as Martin Agar, John's son. I didn't have to ask. He just wanted to let me know that his dad had passed away that morning.
I think of John often. The newspaper accounts of his death were, I felt, cruel. They spoke of his drinking problems in the late forties, and rushed to the defense of Shirley Temple. None of that belonged in an obituary- a summing up of a man's life. The John Agar I knew for twenty years was a kind, sweet and gentle soul. I miss him.
Martin Milner and George Maharis
In 1961 my brother and I cut school once again to watch the filming of the CBS hit television series, Route 66. The show, starring Martin Milner and George Maharis, had become our favorite TV program and, when we heard that the cast and crew were coming to Philadelphia to shoot two episodes, we were as excited as two impressionable teenagers could possibly be. We heard that the crew was staying at the old Marriott Motor Lodge on City Line Avenue in Bala Cynwyd, and so we took a couple of busses to get up there. Erwin and I had been watching Route 66 since its premiere and, as two sensitive and impressionable kids, reveled vicariously in the cross country exploits of its two leading characters. Through Todd Stiles (Milner) and Buzz Murdoch (Maharis) we matured while On The Road Again, finding life, love and adventure in the weekly exploration and discovery of America.
It wasn't hard to find the crew once we arrived at the hotel. Their production vans and buses were clearly marked, and lining the parking area. As soon as we walked into the lobby of Marriott I grew excited for there, sitting on a couch at the far end of the lobby reading a newspaper, was character actor Murray Hamilton. I'd seen Hamilton in The FBI Story with Jimmy Stewart, and on endless television series. You might remember him as the "Mayor of Shark City" in Steven Spielberg's Jaws. At any rate, he was sitting alone reading his paper and not a single soul in the hotel recognized him. We walked over to him and introduced ourselves.
I think that he was so surprised that a pair of twelve and fifteen year old kids would know who he was that he invited us to sit with him in the lobby. For about a half an hour he regaled us with stories of working with Jimmy Stewart in several films, and of playing Mr. Death with Ed Wynn in "One For The Angels" on The Twilight Zone.
Meanwhile, Marty Milner was having breakfast in the cafeteria and spotted us staring at him through the window. He was rather intense, and probably didn't appreciate two kids interrupting his meal. In fairness, he was playing perhaps the most powerful and introspective role of his career, and was lost in thought when we intruded. George Maharis was, on the other hand, fun and gregarious and obviously enjoying his newly won fame. He smiled broadly, and invited us to join the crew when they adjourned to the Ben Franklin Bridge in Center City in the early afternoon to film the climactic sequence. So, passionately afire, we took yet another set of busses and trains in order to reach the bridge and watch them film.
The sequence, in which the frantic Maharis would finally find his missing, drug-possessed friend threatening suicide atop the towers of the massive bridge, threatening to end his life by jumping into the frenzied traffic below, brought tears to our eyes. "Please don't do it, buddy. I love you," he cried out in character. As the crew wrapped for the day and came down from the bridge, George Maharis gave us a broad smile and shook our hands, thanking us for visiting the set and supporting the program.
In the forty-six years since that location filming, I've never forgotten the thrill of being there and watching them film what would become our favorite scene from our favorite episode from our favorite television series. The episode, "The Thin White Line", still raises goose bumps even now when we've the opportunity to see it again.
Jim Danforth and John Morgan
On one of my early trips to Los Angeles to visit my brother, we spent a long, inebriated evening with celebrated stop motion animator Jim Danforth and popular composer/arranger John Morgan on the balmy streets of downtown Hollywood. I've known John for about thirty five years, and he introduced us to Danforth and the late David Allen whose studio we visited earlier that evening in Burbank. Dave had animated television's Pillsbury Dough Boy, and allowed me to hold the little feller in my hands.
Vincent Price

It was in 1973 that I learned that Vincent Price would be visiting a local Baltimore daytime television show in order to promote his artistic acquisitions for the Sears chain. Through George Stover, who was acquainted with the host of the daily program, Bruce Gearhart, George and I were invited to visit WJZ, Channel 13, and actually meet the classically trained giant of the horror cinema. Vincent was appearing with Italian beauty Gina Lollobrigida and film critic, Leonard Maltin. Ms. Lollobrigida was as lovely as ever, but distant. Leonard Maltin, however, was quite friendly and remains an acquaintance to this day.

As for Vincent Price, he was as charming and distinguished as I imagined he would be. I don't think he approved of my hairstyle at the time, though, for if you examine the crazed look in his eyes, he appears to be preparing me for a fate that only American International would love.
I recall asking him if I might send him some photographs for autographing, and he was generous enough to write down his home address for me. When I returned to Philadelphia, I mailed him a half dozen or so "stills" for signing which he quickly autographed, and sent back by return mail. Some years earlier, Boris Karloff was kind enough to do the same thing when I wrote him at his hotel in London. These signed pictures are quite precious to me.
| | |
| --- | --- |
| Back in 1982 I was invited on a press junket for a horror motion picture being filmed in Jackson, Mississippi called The Beast Within. A small press corps of horror journalists, including myself and writer Ron Borst, were flown from our various home cities down to the deep south to live amongst and interact with the cast and crew for three days, while watching the filming. The picture, directed by Australian film maker Philippe Mora, boasted a fine cast of character actors including Ronny Cox, Bibi Besch, L.Q. Jones, Don Gordon, R.G. Armstrong, John Dennis Johnston and Meshach Taylor. | Vertlieb and Paul Clemens |
The film, written by Tom Holland, was rather a modern updating of Hammer's Curse of the Werewolf, and starred a young actor by the name of Paul Clemens in the title role of a young man who turns into a something of a human moth. We ate with the crew, and set up our interviews. On one hot afternoon, we joined John Dennis Johnston in his motel room for conversation, while Meshach Taylor was thoughtful enough to bring in a case of ice cold beer.
I became quite friendly with the young star of the film, Paul Clemens. Paul went on to win an Emmy nomination for his portrayal of a teenager stricken with Turrets Syndrome on an episode of Quincy with Jack Klugman. One night after dinner, I accompanied Paul back to his room. We'd been discussing film music, a mutual passion, but he had to take a moment to telephone his mother. He explained that he called her every night after the day's shooting in order to give her a progress report on his efforts. I stood there in the room with him while he told her how he'd performed, and listened as she gave him some additional tips. After hanging up the phone he turned to me and explained that his mom was "in the business," and that she wanted to be kept informed of events transpiring each day.
"Your mom?," I asked. "Who's your mom?"
"Eleanor Parker," he said. "Eleanor Parker is my mom."
Here I was, standing next to a young actor talking on the telephone to the beautiful red head who had starred opposite Frank Sinatra in both The Man With The Golden Arm and A Hole in the Head, as well as with Charlton Heston in The Naked Jungle and, as the Baroness, with Julie Andrews and Christopher Plummer in The Sound of Music.
Oh, before I forget, there was a young liaison in charge of us who saw to our every need while in Mississippi, and met each of our planes. I remember his telling me then that this kind of work was only a steppingstone to bigger things. What he really wanted to do was to direct motion pictures. The young chaperone's name was Mick Garris. He's since gone onto direct many of television's mini-series adaptations of novels by Stephen King, and currently produces Masters of Horror for Showtime Cable.
Speaking of Stephen King, I had the honor of sitting at the next table to Stephen at the World Fantasy Convention dinner some years ago. I sat with George Stover, and we offered King a copy of our publication, Cinemacabre. He was very gracious as I recall, and thanked us for allowing him to see the magazine. He was, of course, the guest of honor and was scheduled to receive an award after dinner. When the hotel bar ran out of beer in the midst of dinner, however, King threw on his bomber jacket, went out to the parking lot where he jumped into his car, drove to the nearest tavern, and brought back a six pack which he dumped proudly onto the table cloth adorning his table.
In 1970 in Houston, Texas, while working as a consultant on a new musical format for ABC Radio, I met a young filmmaker named Julius D. Feigelson who ran a private screening for my friend Paul Mitchell and I of a short film he'd made based upon "An Occurrence At Owl Creek Bridge" by Ambrose Bierce. We corresponded for a time, but then I lost track of him. Some years later he came to Los Angeles and directed a horror film for television called The Dark Night of the Scarecrow, under the name of J.D. Feigelson.
Don Dohler, the popular Baltimore filmmaker, died recently of cancer. I had a chance to work with Don very briefly when he was filming a little horror opus called Fiend. He needed an announcer to do the disembodied voice of a newscaster relating the ghastly details of a horrible murder on the hero's car radio. I was the voice of the anonymous commentator. It was the first time that I ever received screen credit in a film. Another friend, whose name I neglected to mention during the last interview, was Bill Naras who produced and hosted the sixtieth anniversary King Kong celebration held in 1993 at the Gateway Theatre in Chicago.

Steve and Kirk Douglas
Bill, with writer Leonard Kohl, worked his tail off to make that event a success and never saw a dime of profit for his efforts. I regretted that omission because he was a gentleman, a kind, enthusiastic soul. Sadly, he was killed in a freak machine shop accident at work several years ago, leaving behind a wife, children, and a world of mourning friends.

I got to spend a about ten minutes with Kirk Douglas on the set of the Gene London children's television show at the local CBS affiliate in Philadelphia. He was generous and professional, and we talked of his experiences working with famed and fiery director Michael Curtiz on the set of Young Man With A Horn. When his publicist urged him to leave me, and journey on to his next interview, Douglas said "Just a minute. I'm talking with the gentleman."
I don't often frame and hang letters on my living room wall, simply because I live in a one bedroom apartment and don't have a lot of spare room. However, I made two exceptions when former President Bill Clinton wrote me twice about how much he enjoyed my poetic efforts concerning the horror of September 11th, and my tribute to America's fallen soldiers. Both letters were written on President Clinton's official letterhead and were signed personally to me. I thought I'd make an exception in these particular cases.
You've been asked to write the liner notes for an upcoming CD. Would you care to tell us about that?
| | |
| --- | --- |
| Certainly. April 18th, 2007, will mark the one hundredth birthday of three time Oscar winning composer Miklos Rozsa. Had he lived, he would have been thrilled to enjoy the many tributes, concerts, and albums being produced over the coming months to honor his astounding musical legacy. One of the most highly anticipated tributes will be the World Premiere Recording of his complete score for Billy Wilder's 1970 masterpiece, The Private Life of Sherlock Holmes. | Steve and Miklos Rozsa. |
The album was produced during the last week in January, 2007, in Prague and will be released on CD in April. James Fitzpatrick, the fellow who runs Tadlow Records, saw my article on the life of the composer (Time After Time: The Life of Miklos Rozsa), and asked if I'd consider writing the liner notes for the forthcoming album. Of course I said yes. It's quite an honor to be asked to write the commentary for the accompanying booklet on so prestigious a project. The composer's daughter, Juliet, has also been asked to contribute her thoughts on the album for the booklet, and the combined results, to say the least, will be exciting beyond dreams.
During our last interview we talked about the production of Kreating Karloff, and how you became involved in it. I gather that your mother is ninety five years old and living in a nursing home. Has she been able to see the film yet and, if so, what did she think of it?
It wasn't so very long ago when I was a frightened, shy little boy,afraid of people, afraid of life, living a tentative, lonely and peripheral existence within the shadows of acceptance. My brother and I were raised by very humble, self effacing parents who, themselves, were taught to feel miniscule and unworthy. Pride was something shared by relatives who spoke often of their children's accomplishments, and neighbors or co-workers who couldn't wait to offer tall tales and mementos of their offspring's superior grades, or grandchildren's achievements.
Someone was a doctor. Someone was a lawyer. Someone married into wealth. Someone was starring on Broadway or television. Everyone's children, it seemed, had begun walking the unalterable path to success and notoriety-everyone's children except, of course, the Vertlieb boys.

Now, you have to understand that my mom and dad were/are wonderful, sweet, uncomplicated people-wholly without guile, conceit or deception. My dad was a kind, simple man adored by everyone who knew him. My mom, at ninety five years of age, has more heart and courage than almost anyone I've ever known. And yet, neither of my parents ever felt particularly worthy or special.

It was simply the way that they were raised-and they quite innocently passed on this feeling of unworthiness and inadequacy to their only sons.

Steve Vertlieb and Liesl Ehardt (of Kreating Karloff).
At sixty one years of age, I've struggled my entire life with feelings of unworthiness, ugliness and stupidity. I can't ever remember a time when I didn't feel somehow inadequate. I've spent most of my years "working" to attain a degree of respect from my peers, and from the world around me. I'm still struggling with feelings of inadequacy, and it's been an uphill battle to attain a degree of self worth and artistic pride. There have been times, I imagine, when over the years I've found it either impossible to promote myself, or come embarrassingly near ridicule for over promoting some new "creative" endeavor.
Steve Vertlieb and Conor Timnis as Boris Karloff as Frankenstein's monster.
My mother never quite got or understood my childhood passion for film and fantasy, nor accepted that as an adult I had done or achieved anything substantial or meaningful.

Not long ago, I persuaded the maintenance crew who work at the Jewish nursing home in which my mom now permanently resides-to bring out their huge, wide screen television set and in-house DVD player, and allow me to bring my mom down into the empty Synagogue for a private screening of a one hour film and documentary called Kreating Karloff.

We sat together in the Shul, just the two of us "watching the film" -a film, not coincidentally, in which I play a somewhat substantial part. When my image and voice appeared on this brightly lit and magical box, my mom clutched my arm and beamed with parental pride. She smiled every time I appeared on the screen, and started to fill up with tears. She kept repeating how handsome I looked, and how intelligent and composed I sounded and appeared. She was alert, and fascinated by the hypnotic imagery dominating the theatrical screen.
When the film ended, she was simply glowing with happiness and pride. It was her little boy appearing on the television set-her little boy grown to manhood and maturity-her little boy at last achieving a semblance of relative immortality. She loved the film, and kept repeating how impressed she was with the appearance of "her son" in the movie. She grabbed my wrist once more, leaned over and kissed me. It was a moment I don't think I'll ever forget. As I wheeled her back into the elevator, and up to her room on the third floor of the nursing home, I smiled and began filling up with tears, myself. I felt pride. I felt special at last in the presence of my mommy and, more importantly, she felt proud that I was her son. It was one of the most meaningful evenings of my life.

Steve Vertlieb
February, 2007
Click on the icons for new features in The Thunder Child.
Radiation Theater: 1950s Sci Fi Movies Discussion Boards
The Sand Rock Sentinel: Ripped From the Headlines of 1950s Sci Fi Films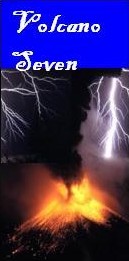 Recommended Reading