font color = "white">
Recommended Reading
The Thunder Child: Space Patrol Sourcebook
---
Behind the Scenes with the Space Patrol team

These exclusive, never-before-published photos were provided by Jean-Noel Bassior and retain her copyright. Please do not reproduce without permission. Jean-Noel also provided the captions!

Internal links

Interview with Jean-Noel Bassior

[ General] [Poolside]
Poolside

Virginia Hewitt far left, Nina Bara and
Ed Kemmer center, Ken Mayer far right.
A two-page spread of the Space Patrol cast relaxing off-screen at a poolside party ran in the October 1953 issue of TV Star Parade at the height of the show's popularity.
This great shot [above] of the cast and some crew members didn't make it into the TV Star Parade spread.
See close ups of these photos below.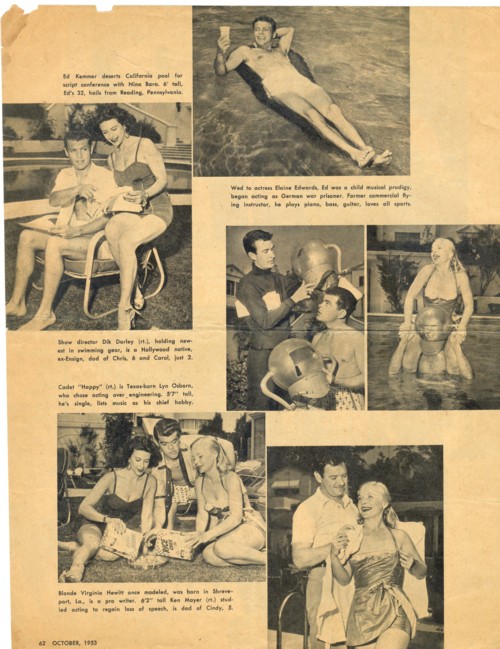 This shot also didn't make it into the spread.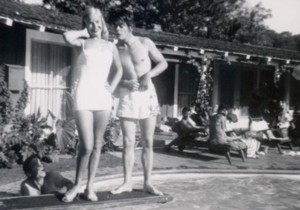 A party-goer snapped this photo of Virginia and Lyn joking around - too intimate for a 1950s fanzine, but perfect for any tabloid today!
Larger versions of the photo spread above:
Show director Dick Darley, holding newest in swimming gear, is a Hollywood native, ex-Ensign, dad of Chris, 6 and Carol, just 2.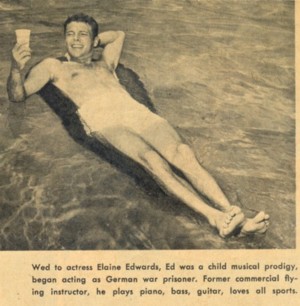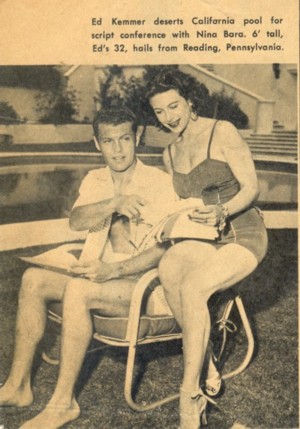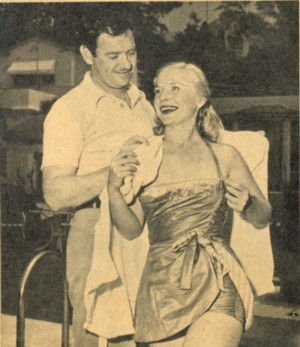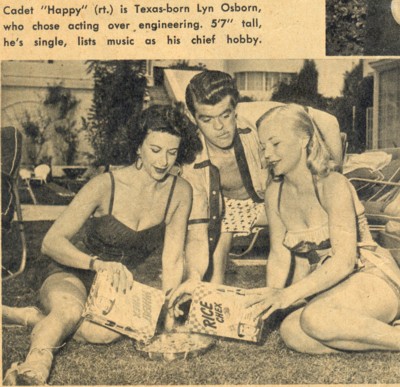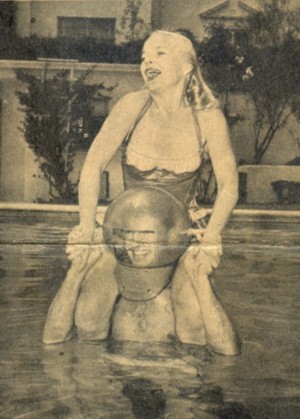 © 2006 Jean-Noel Bassior
Must Have!

Recommended Viewing

Recommended Listening

Recommended Reading