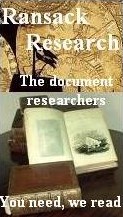 The Thunder Child: CONTRIBUTORS
---
| | |
| --- | --- |
| Welcome to The Thunder Child and our short biographies of our contributors. | |
Sarah L. Gerhardt is a 30-something writer who lives in Portland, Oregon with her kitty and her boyfriend. She was raised in a small, quiet town just outside of Pittsburgh, PA and began reading and writing science-fiction and strange tales at a young age as a means of escape.

Her love for the strange and unusual lead her down some interesting paths. She wrote the complete mythos of an alien race called "ITs" for a children's sci-fi board game titled You'n'IT. In addition, she has had poetry published in anthologies and has written for several online publications (including a brief editorial stint with Scribes of the Goddess).
Sarah has also done some film work, starting as a Second Assistant Director for the feature film Flesh of my Flesh. She was Associate Producer of a local Public Access show, NW Artist Spotlight which focused on Portland artists, and has been Assistant Director on several short films as well.

She has always been drawn to the strange, so it was no surprise when Sarah paired her organizational skills and creative streak with her fascination of cosmic horror and joined the team at Lurker Films. Lurker Films puts on two Film Festivals in Portland, OR: The H.P. Lovecraft Film Festival and Zompire: The Undead Film Festival.

What she does at Lurker Films is hard to put into words, she is the office manager and festival coordinator... and well just general Gal Friday of the Lurker team.

In all of her copious spare time (insert sarcastic grin here), as well as doing reviews for The Thunder Child, Sarah is currently working on a sci-fi/zombie/political-satire novella and a graphic novel with strange tale elements.
| | |
| --- | --- |
| Book Reviews | Movie Reviews |
| Music Reviews | Articles |
Recommended Reading