If the wealth hasn't been spread your way, find what you need on Ebay.
The Thunderchild: The War of the Worlds 1953
---
A set of six lobby stills (8" x 11") for the George Pal-produced movie The War of the Worlds which starred Gene Barry as Dr. Clayton Forrester and Ann Robinson as Sylvia Van Buren. The film was directed by Byron Haskin. Barré Lyndon wrote the screenplay, adapting it from the H. G. Wells book.
Unfortunately, these stills must have been left in the sunlight too long, for the colors have faded.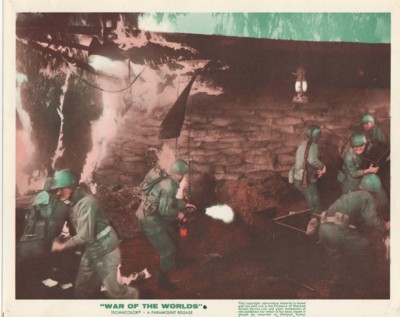 The U.S. Army prepares to do battle with the Martians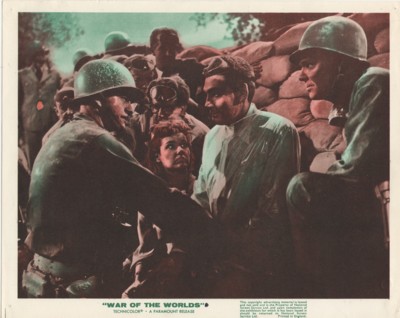 The atom bomb has failed.
Forrester intends to tackle the problem scientifically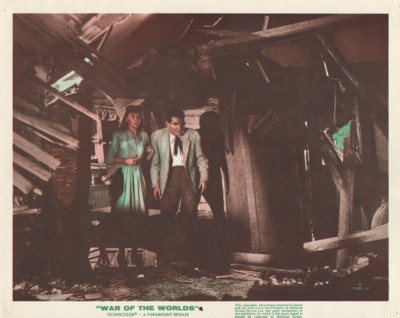 Forrester and Sylvia are trapped in a cottage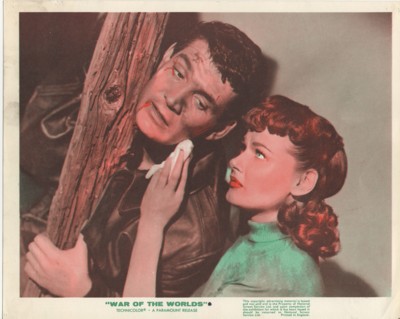 Sylvia comforts Forrester

Money is no longer worth anything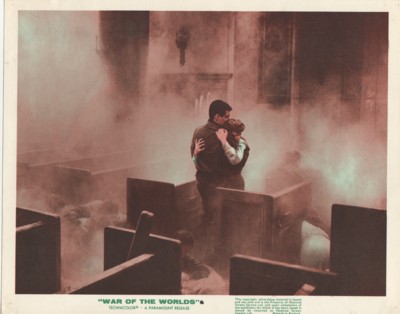 Forrester finds Sylvia in the church
Click on the icons for new features in The Thunder Child.
Radiation Theater: 1950s Sci Fi Movies Discussion Boards
The Sand Rock Sentinel: Ripped From the Headlines of 1950s Sci Fi Films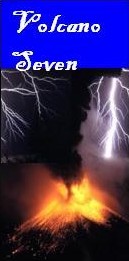 Recommended Reading