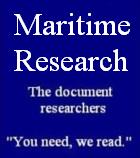 TechnoOcean: Media Reviews
Book Soundings - Feberuary 8, 2007
by Caroline Miniscule
I visit my local library once a week on average, checking out their New Releases shelf. Before I buy a book for my own reference shelf, I like to have a good read through it.
Books I checked out from my library today were:
Rough Weather Seamanship for Sail and Power, by Roger Marshall
Eyewitness Companion Scuba Diving, by Monty Halls and Miranda Krestovnikoff
Chapman's Great Sailing Ships of the World, by Otmar Schäuffelen
The Complete Encyclopedia of Fishing, by Tony miles, Martin Ford and Peter Gathercole
Taking them in reverse order:
The Complete Encyclopedia of Fishing
I have loved the sea all my life, but ironically, I can't stand the smell or taste of fish. So, I'm not much into fishing. Nevertheless, I found this encyclopedia an enjoyable read (hey, I like reading encyclopedias). The book deals with fishing in England and Europe, which is evident from the subtitle: A Comprehensive Guide to Coarse Fishing, Sea Angling and Game Fishing. It's only England that refers to fishing in lakes and streams as "Coarse Fishing."

Each of these three subjects is dealt with exhaustively, with color photos of various species, baits, equipment, and so on. In the Game Fishing section there's even a chapter on conservation, urging that anglers use the catch-and--release method. How to prepare live and dead bait, how to tie flies, how to cast, how to take care of equipment, it's all here in this comprehensive, full-color illustrated book.

(Originally published in 2004. My library must have decided to get the re-issue).


Learn more or
Buy Now
Chapman's Great Sailing Ships of the World
Now, this is much more my cup of rum. Another substantial coffee-table book, with full color photos of over 400 beautiful tall ships - from those that are still in existence to those that have been lost to scrap over the years, it's also an excellent reference work, giving previous name(s) of the vessel, type, dimensions, owner, etc. The ships profiled come from countries around the world, from Argentina to Australia, to Denmark to Germany to the Netherlands to Sweden to the USA to Yugoslavia to all letters in between.

The book's printed on heavy paper, but not glossy paper, which is a pity, as the full-color photos would be that much more impressive. Nevertheless this is a tremendously fun and valuable tome. Check it out from your own library if you can't afford to have it on your shelf.


Learn more or
Buy Now
Eyewitness Companions: Scuba Diving
If you're a scuba diver, then you'll know that you can never have too many books on scuba diving. The Eyewitness series, out of England, has brought out an excellent book, with full-color illustrations and photos which are always nice.

The authors present a history of diving, information on "getting started," in-depth information on the equipment used, the diving environment, diving skills, and diving destinations. The text is well written, and fun. Of course this is just a companion book - as with any sport where your life - or the life of others - is on the line, you've got to have professional training. (And make sure you choose the best professional.) But if you're an armchair scuba diver or just looking for new places to dive, this is an excellent reference work.


Learn more or
Buy Now
Rough Weather Seamanship for Sail and Power
Author Roger Marshall is the US editor of The Yacht report, and an accomplished bluewater sailor. He's also been a yacht designer for over a decade. So you know when you read his advice on rough water sailing, you're getting the real deal. Even if you only ever plan to day sail during fine weather, obviously you have to be prepared for every eventuality. Every sailor needs this book.

Chapters cover the following information:

1) Understanding the Weather - from highs, lows and fronts to tropical storms
2) Waves - from wind-generated to strategies for big waves
3) Confidence Starts With A Good Boat - from hull construction to the steering system
4) Stormproofing Your Boat - from preparing the deck and deck equipment to emergency repair gear and radar reflectors
5) Stormsails - headsails, the mainsail, and powerboat steadying sails
6) Preparing For a Storm in Harbour - from having a plan to putting the plan in action<
7) Preparing for Rough weather at Sea - from preparing to go offshore and setting watches to preparing for a cold front
8) Heavy-weather Techniques
9) Keeping Your Crew Safe - from persobal geat to man overboard to surviving panic attacks
10) Damage Controls - from tools and repair materials to keel failure
11) For Those in Peril on the Sea - from the Global Maritime Distress and Safety System to the AMVWE to the RNLI, with a sidenote on the prospect of having to pay to be rescued.


Learn more or
Buy Now

NOTE: TechnoOcean Academy is an Academy of the mind. We are not affiliated with any official educational organization.
Recommended Reading