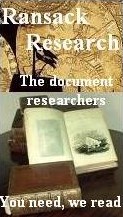 James Bond Sourcebook:
Kevin McClory
---
Review by Ryan Brennan

James Bond Sourcebook - Review of Casino Royale (2006)
Kevin McClory, the film producer and director perhaps best known for his creative and legal rights to Ian Fleming's Thunderball, passed away November 29, 2006 at the age of 80.

The Irish McClory worked on Julian Duvivier's Anna Karenina (1948), a British Tolstoy adaptation that starred Vivien Leigh and Ralph Richardson. Later, he worked on John Huston's The African Queen (1951), the Academy Award winning film with Humphrey Bogart and Katherine Hepburn, Moulin Rouge (1952), with Jose Ferrer as Toulouse-Lautrec, and Moby Dick (1956), the Ray Bradbury scripted version of Melville's classic with Gregory Peck as Captain Ahab, in various crew positions.

He was also an Associate Producer on Michael Todd's gargantuan all-star Oscar winning production Around the World in 80 Days (1956). In 1959 he wrote, produced and directed his first solo effort The Boy and the Bridge.
His real claim to fame, however, is his involvement in the saga of the James Bond story Thunderball, the original screenplay that resulted in the novel and the two films based upon it. When Fleming and two partners planned to produce a film based on the author's creation, McClory's film pedigree, based on his above noted credits, was impressive enough to win him the director's chair. He and Jack Whittingham worked with Fleming on an original screenplay featuring Fleming's character James Bond. The project didn't pan out and the collaborators went their separate ways.
Faced with a deadline and few ideas for a new novel, Fleming fell back upon the work done for Thunderball. When McClory read the novel he realized that it was based in part on his and Jack Whittingham's work for the failed movie. He sued, but was unable to stop publication of the novel. However, his lawsuit had another effect. Harry Saltzman and Albert Broccoli had entered into a distribution agreement with United Artists. UA wanted the first Bond film to be Thunderball. Although a fresh screenplay was written, McClory's legal action caused UA, Saltzman and Broccoli to cancel plans to film the novel.
McClory's action did result in muddying ownership issues of the book. Fleming's out-of-court settlement, just as From Russia With Love played to great success, gave McClory and Whittingham book jacket credit but, more importantly, vested film rights with McClory. Armed with these rights, McClory announced that he would produce a film from Thunderball even as Eon, the Saltzman/Broccoli company, were preparing their next Bond adventure Goldfinger. Although he generated an enormous amount of press on his project, McClory eventually struck a bargain with Eon Productions, Saltzman and Broccoli's company, which was eager to keep all competing Bond films off the market. The two producers would deal with this eventuality when Charles K. Feldman mounted his renegade Bond film spoof Casino Royale.

© American Art Archives. Reproduced with permission
Illustration by Frank McCarthy
So, Thunderball became an "official" production featuring the "authentic" Bond, Sean Connery. As part of his deal, McClory received a percentage of box office revenues, a producing credit, and retention of the film rights after ten years. Another by-product: On Her Majesty's Secret Service, planned as the next Bond film, was scrubbed, a tragedy when so many Bond fans feel it would have been the best Bond of them all had Sean Connery, instead of George Lazenby, been the star.

Thunderball went on to astounding world wide success at the height of Bond mania.
Adjusted for inflation, the film made well over $750 million internationally. It is tempting to think that McClory, resting on a mountain of gold, was seduced into dedicating the rest of his life to the protection and exploitation of his rights in the Thunderball property.
If Saltzman and Broccoli thought McClory would go away they were mistaken. He asserted his rights again when he claimed that the fictional secret organization S.P.E.C.T.R.E. and the character Ernst Stavro Blofeld were created for Thunderball. After Diamonds Are Forever neither S.P.E.C.T.R.E. nor Blofeld ever officially appeared in a Bond film again, a great loss to the series. (In a jokey pre-title action sequence, Blofeld clearly appeared anonymously at the beginning of For Your Eyes Only.)
| | |
| --- | --- |
| | After the film rights reverted to him, McClory began mounting another Bond film. Although his intellectual property covered the story and specific elements created for the story, McClory did not own the James Bond character nor have the rights to create new stories utilizing the character. McClory was forced to contemplate a remake-only Bond film. Many screenplays were written trying to adhere to these limitations while still providing a new adventure. Warhead gave way to James Bond of the Secret Service (penned by McClory, Sean Connery and Len Deighton) and eventually became the film Never Say Never Again produced by lawyer Jack Schwartzman, husband of Talia Shire (Rocky actress and sister of Francis Ford Coppola). This new film kept enough of the recognizable elements of the first film -- Shrublands, the plot involving stolen nuclear warheads, the Bermudan locations, a variation on the jet pack -- to escape legal persecution and went into release the same year as the Saltzman/Broccoli production of Octopussy. McClory's film, released second, did well, but not better than Octopussy. |
McClory continued to pursue new Bond projects, a TV show was discussed with Pierce Brosnan, then a movie, Warhead 2000, A.D. rumored to star Timothy Dalton. In the late 1990s deals were made which brought all of the Bond films under the control of Eon. Still McClory persisted, bringing lawsuits claiming proprietary rights in the actual creation of the Bond character. Unfortunately for him, this latter claim was judged as coming too late to have merit and another McClory Bond film was never made.
In his own way, McClory was as persistent in protecting his rights to Bond as Saltzman and Broccoli were in protecting theirs. He was a shrewd businessman and there is something admirable in his Irish determination and tenacity to never stop pursuing what he felt belonged to him. However, it is sad that this tremendous energy and drive wasn't directed into the production of other films, particularly once he had accomplished the goal of producing Thunderball. Who knows what cinematic delights he might have provided for audiences of the world had he not made Bond the focus, or, perhaps, obsession, of his creative life?
Thanks to American Art Archives for permission to use the Frank McCarthy illustration.
Return to:
Click on the icons for new features in The Thunder Child.
Radiation Theater: 1950s Sci Fi Movies Discussion Boards
The Sand Rock Sentinel: Ripped From the Headlines of 1950s Sci Fi Films

Recommended Reading
Recommended Viewing