Stills of Irma La Douce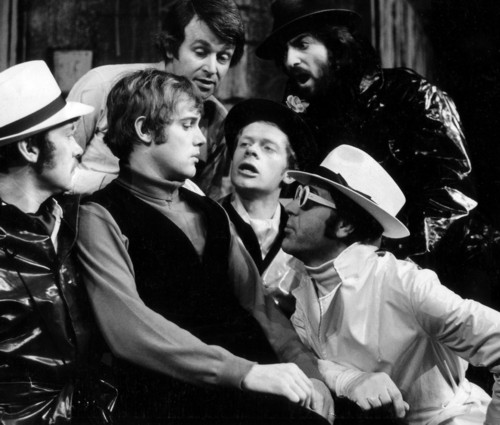 Clive Francis and the cast of Irma La Douce

The Plot
From Wikipedia
The musical tells the story of an impoverished law student, Nestor le Fripé, who falls in love with a prostitute, Irma la Douce, and becomes her protector and dependent.

Through jealousy of her clients he disguises himself as a rich older man who visits and pays Irma for conversation and becomes her only client. Nestor becomes exhausted with working hard enough to make enough money for Irma to support him and decides that the only way out of his mess is to destroy his alter ego.

When the older man disappears, Nestor is convicted of murder and sent to Devil's Island but he escapes and returns to Irma when he hears that she is pregnant. He manages to prove his innocence of murder by briefly assuming his disguise once more and all ends well.


This page last updated February 25, 2007