Our Man in Havana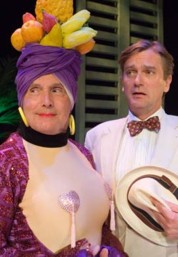 In the West End in 2008 2007 Christmas Card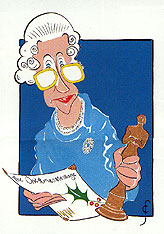 Actor's Benevolent Fund
2008 Theatre

Clive as "Sir" in The Dresser.
Performances to come
Clive will star in Ronald Harwood's The Dresser from September 4 to 27, 2008. He plays the character of Sir.

Watford Palace Theatre
20 Clarendon Road, Watford, Herts, WD17 1JZ.

Performances past


Clive finished touring in his adaption of Our Man in Havana, on September 29, 2007. Plans are to have it in London's West End in 2008. We're still waiting on news about this transfer.Watch our Our Man in Havana page for more information!
Clive's caricature for Christmas
Clive has designed a Christmas card for 2007 for the Actor's Benevolent Fund. It's a good cause, so please visit the Actor's Benevolent Fund's Shopping page to purchase a packet of ten cards.

Clive's Caricatures on Sale
Clive's latest caricature is "I'm Still Here", featuring Elaine Stritch and Stephen Sondheim. It's available from Dress Circle.

His caricature "Star Power" is still available from the Delfont Mackintosh Theatres official site.

New Photos Uploaded
New photos uploaded include a photo of Clive at the famous New York theatrical restaurant, Sardi's, and one of him with Sir Richard Attenborough, his wife Sheila Sim (aka Lady Attenborough) and caricature.

What's On Now

What's On Now: Soon to be updated with his Our Man in Havana play dates.
What's New on this Site

Check out What's New: 11/10/2007.

Clive's site now has a British-based domain as well! Visit www.clivefrancis.uk.com/">
"I'm still here!"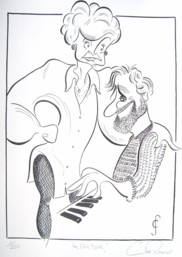 Elaine Stritch caricature

Lord Richard Attenborough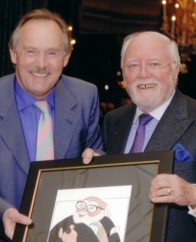 Caricature