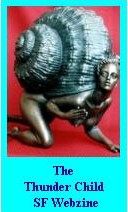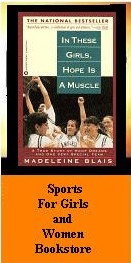 Pat Summitt and Women's Basketball 2000 - onward
This page is still under construction. The information comes from Lady Vols press releases, and various sites on the web.
---
2000

Geno Auriemma of UConn wins the Naismith College Coach of the Year Award in its 14th year of existence, for the 3rd time.

Edwina Brown of Texas wins the Wade Trophy, in its 23rd year of existence
.

April 2, 2000: NCAA Championship Game Connecticut beats Tennessee, 71-52. The game took place at First Union Center in Philadelphia, Pennsylvania.

Oct. 13, 2000
Pat was inducted into the Basketball Hall of Fame in Springfield, MA -- the first time she was eligible for the Hall's ballot. Summitt became just the fourth women's basketball coach to earn Hall of Fame honors when she was inducted with the Class of 2000, which included former NBA greats Isiah Thomas and Bob McAdoo, legendary high school coach Morgan Wootten and contributors C.M. Newton and Danny Biasone.

The Lady Vols 1999-2000

Michele Snow C SO
Niya Butts F SR
Kyra Elzy G-F SR
April McDivitt G FR
Amanda Canon F SO
Tasheika Morris F FR
Gwen Jckson C-F FR
Kara Lawson G-F FR
Semeka Randall G JR
Tamika Catchings F JR
Sarah Edwards G SO
Kristen "Ace" Clement G JR
LaSonda Stephens C SR
Shalon Pillow C SO
The Lady Vols 2000-2001

Michelle Snow C JR
Tasha Butts G FR
LaToya Davis F FR
Kyra Elzy G-F SR
April McDivitt G SO
Amanda Canon F JR
Gwen Jackson C-F SO
Kara Lawson G-F SO
Semeka Randall G SR
Tamika Catchings F SR
Sarah Edwards G JR
Kirsten "Ace" Clement G SR
Courtney McDaniel C-F FR
Ashley Robinson C FR
Shalon Pillow C JR

2001

Muffet McGraw of Notre Dame wins the Naismith College Coach of the Year Award in its 15th year of existence.

Jackie Stiles of Southwest Missouri State wins the Wade Trophy, in its 24th year of existence
.

April 1, 2001: NCAA Championship Game
The Savvis Center in St. Louis is "packed with fans" to see the NCAA final. Kristy Curry was the coach of Purdue, Muffet McGraw was the coach of Notre Dame. Notre Dame beats Purdue, 68-66.
2002
Geno Auriemma of UConn wins the Naismith College Coach of the Year Award in its 16th year of existence, for the fourth time.

Sue Bird of Connecticut wins the Wade Trophy, in its 25th year of existence
.

March 31, 2002 NCAA Championship Game Connecticut beats Oklahoma, 82-70. The game took place at the Alamodome in San Antonio, Texas.

Aug. 18, 2002
On this day, the Lady Vols released their 2002-2003 schedule. Summitt stated in the press release: "Our schedule for the coming season is a typical challenging adventure. Once again we travel from coast-to-coast and have added a first time trip to the Caribbean to play in the San Juan (Puerto Rico) Shoot Out. In all, we have added four first-time opponents to this season's schedule."

Tennessee opened the 2002-03 campaign at home, hosting the 10th Annual State Farm Classic on Nov. 10, which pitted the Lady Vols against 2001-2002 Final Four runner-up Oklahoma. Oklahoma was coached by Sherri Coale, in her fifth season with the Sooners.

Former Lady Vol Nikki Caldwell joined the coaching staff this season as a replacement for Al Brown, who went on to become an assistant coach at Wisconsin.
Aug. 19, 2002
Lady Vols alumni Tamika Catchings won the WNBA Rookie of the Year award on this date. She played for the Indiana Fever.

Aug. 28, 2002
Pat Summitt announced that she'd hired Danielle Donehew as the Director of Basketball Operations for the Lady Vols, replacing Amber Stocks, who was named as an assistant coach at Xavier University earlier in August. Last year, Donehew had served on Summitt's staff as a graduate assistant for basketball administration.

Sept. 16, 2002
SLAM Magazine issued a press release, in which the Lady Vols were selected as the second-ranked team in the nation in a preseason poll. Duke was ranked number 1, and Kansas number 3. Texas was #4, and Connecticut #5.

Lady Vols 2001-2002

Michelle Snow C SR
Tasha Butts G SO
LaToya Davis F SO
April McDivitt G JR
Amanda Canon F SR
Gwen Jackson F JR
Michelle Munoz F FR
Kara Lawson G JR
Loree Moore G FR
Brittany Jackson C-F FR
Ashley Robinson G SO
Courtney McDaniel C-F SO
Shyra Ely F FR
Shalon Pillow C SR
Sept. 19, 2002
The University of Tennessee put out a press release stating that basketball coaches Buzz Peterson and Pat Summitt would hold their annual coaches clinic Oct. 11-12 at Thompson-Boling Arena. Peterson, Summitt and former Chicago Bulls and Iowa State head coach Tim Floyd were to be the featured speakers.
Lady Vols 2002-2003

Tasha Butts G JR
LaToya Davis F JR
Shanna Zolman G FR
Gwen Jackson F SR
Kara Lawson G SR
Loree Moore G SO
Brittany Jackson F SO
Ashley Robinson C JR
Courtney McDaniel F JR
Shyra Ely F SO
Tye'sha Fluker C FR
Sept. 27, 2002
ESPN Classic aired a 30-minute special on the 1998 NCAA Women's Final Four. The 1998 season was Tennessee's crown glory as it capped three straight NCAA Titles and a 39-0 season.

November 5, 2002
This was Lady Vols media day, with Pat and her team giving interviews and having publicity photos taken.

Nov 29, 2002
The Lady Vols lost to Duke in the previous week, and dropped from #2 to #4 in the polls. On this day, they were in San Juan, Puerto Rico, for the San Juan Shootout. They would win the tournament on December 1, 2002.
Dec. 16, 2002
Pat Summitt and the Lady Vols were in Los Angeles for a game (which they won) and also got to meet legendary coach John Wooden. They met for dinner at his favorite restaurant in Encino, "the Valley View Inn," and spent the evening talking basketball, taking pictures and signing autographs with the team.
Dec 17, 2002
In a teleconference, Pat Summitt revealed her thoughts on the newly formed Title IX commission: "It is a great concern for all of us. For women and all sports across the country and for Women's Basketball. We have talked about it and a number of coaches have talked about it. I can't tell you that we have a voice that is being heard. A lot of people are fighting for Title IX to see it remain and maybe improve. A lot of people are not in compliance with it right now and to weaken opportunities would be a devastating blow."
2003
January 2, 2003
In her weekly teleconference, Pat was asked about the entertainment value of the UT/UConn rivalry (UConn had Diana Taurasi at this time):

"What makes a great college rivalry? Certainly, the Tennessee and Connecticut rivalry over the past eight years is probably the best we've been involved in during my time at UT. I think the reason is because the stakes have been high. The teams have always been ranked at the top and the national media attention, television and fan interest have made a difference. Certainly, there is a level of interest in the game that you don't have any other time in the year except the Final Four and the NCAA Tournament. This matchup has been great for women's basketball. I don't look at it as showtime for me. I see it as an opportunity for our team to play against someone that is a great barometer for us. That's how you learn, by playing the best. That's my general feeling about this game. It's just a high-level of intensity and play."

She was also asked, "Is Tennessee still in an enviable position recruiting?"

"We have a lot to sell," replied Summitt. "It's more than tradition. We have great fans and facilities. We have a commitment to academics and compete in a great conference. Our player development speaks for itself. We play on television a lot and have a tough schedule. It's all about what you have to sell and then you have to sell it. We don't get all of the student-athletes we go after, but I will say our percentage has been strong. I give a lot of credit to Mickie DeMoss and Holly Warlick. They are the ones that have to convince a 17-year-old that I'm not as crazy as people say I am."

January 14, 2003
Pat Summitt wins her 800th game, as her Lady Vols defeat DePaul. She was the first women's basketball coach to reach that milestone.

Gail Goestenkors of Duke wins the Naismith College Coach of the Year Award in its 17th year of existence.

Diana Taurasi of Connecticut wins the Wade Trophy, in its 26th year of existence
.

April 8, 2003: NCAA Championship Game Connecticut beats Tennessee, 73-68. The game took place at the Georgia Dome in Atlanta, Georgia.
2004

Jan. 22, 2004
Pat set a new record by coaching her 1,000th collegiate game. The Lady Vols beat Vanderbilt at home, 79-54.

Pat Summitt of Tennessee wins the Naismith College Coach of the Year Award in its 18th year of existence, for the 6th time.

Alana Beard of Duke wins the Wade Trophy, in its 27th year of existence
.

April 6, 2004: NCAA Championship Game Connecticut beats Tennessee, 70-61. The game took place at the New Orleans Arena in New Orleans, Louisiana. UConn Coach Geno Auriemma thus matches Summitt's feat of 3 back-to-back NCAA championships, and now has a total of 5, to Summitt's 6.

Lady Vols 2003-2004

Sidney Spencer F FR
Tasha Butts G SR
LaToya Davis F SR
Shanna Zolman G SO
Dominique Redding F FR
Lorree Moore G JR
Brittany Jackson F JR
Ashley Robinson C SR
Courtney McDaniel F SR
Shyra Ely F JR
Tye'sha Fluker C SO
December 8, 2004
C. Vivian Stringer, coach of Rutgers, wins her 700th game.
Lady Vols 2004-2005

Sidney Spencer F SO
Candace Parker F FR
Shanna Zolman G JR
Abby Canon G FR
Dominique Redding F SO
Alexis Hornbuckle G FR
Sa'de Wiley-Gatewood G FR
Lorree Moore G SR
Brittany Jackson F SR
Aubrey Guastalli G SR
Sybil Dosty C FR
Shyra Ely F SR
Alex Fuller F FR
Tye'esha Fluker C JR
Nicky Anosike C FR

2005

March 22, 2005
In Knoxville, Summitt's Lady Vols beat Purdue, 75-54, in the second round of the NCAA Tournament. The victory was the 880th of her coaching career, moving her past Dean Smith of North Carolina (879 victories) as the all-time winningest coach in NCAA history.

Pokey Chatman of LSU wins the Naismith College Coach of the Year Award in its 19th year of existence.

Seimone Augustus of LSU wins the Wade Trophy, in its 28th year of existence
.

April 5, 2005: NCAA Championship Game Baylor beats Michigan State, 84-62. The game took place at the RCA Dome in Indianapolis, Indiana.
Aug. 4, 2005
Sue Gunter, former coach of Louisiana State University (from 1982-2004), died early in the morning on this day, at the age of 66, after a lengthy illness. Reporters contacted various friends and associates of Gunter for their reactions. PAt Summitt was in Los Angeles,where she was speaking at Collegiate Business Conference. She stated:
"Sue Gunter was a wonderful friend, an exceptional person and an incredibly talented basketball coach." She continued: "Definitely one of the pioneers of women's collegiate basketball. She was one of my mentors. Sue was the assistant coach to Billie Moore when I played on the 1976 USA Olympic Team (silver medalist) in Montreal. Four years later, I had the privilege of serving as her assistant when she was named head coach of the 1980 USA Olympic Team to the boycotted Moscow games.
"I learned so much from Sue about the X's and O's of the game of basketball. But more importantly, she taught me about the delicate balance of coaching and teaching the game and the value of great player-coach relationships. She made playing basketball fun due to her ability to connect with her players. Personally, I am going to miss her tremendously and I know the game is going to miss her."
October 23, 2005
Pat Summitt's father, Richard Head died at his home, surrounded by family: his wife of 63 years, sons, Pat, her brohters Tommy (married to Deloris) Charles (married to Mitzi), and Kenneth (married to Debbie) and her sister Linda (married to Wesley) Attebery. All of Pat's siblings live within a five-mile radius of their mother.
December 01, 2005
Cait McMahan, a high school senior who had, in November, signed scholarship papers with Tennessee, tore her ACL and missed the remainder of her senior season.
"'I think she's pretty devastated,' said Lady Vols coach Pat Summitt, who spoke with McMahan by phone Tuesday. 'It's her senior year. You go through a lot, no matter when it happens, but it's probably more difficult for her considering the timing.'
Still, McMahan should be healthy in time to join the Lady Vols next fall. Tennessee players Candace Parker, Sade Wiley-Gatewood, Alex Fuller and Sidney Spencer all suffered knee injuries and underwent surgery last season. "
December 4, 2005
On this night, the Lady Vols play and beat Tara VanDerveer's Stanford Cardinal. According to Sports Illustrated writer Kellie Anderson:
"Last summer, Stanford coach Tara VanDerveer called up Tennessee's Pat Summitt and asked her if the Fastbreak Club could auction off a seat on the Tennessee bench to a fan for their December 4 game. Not only did Summitt enthusiastically agree -- as well she might, given that Stanford has generously contributed to her record 800-plus wins -- she also offered to bring the fan into the locker room at halftime and after the game."

That was enough for Douglas Lee, who shelled out $5,000 for an anniversary present for his wife, Kellee Noonan. "At first I thought it would be weird to not be rooting for Stanford," says Noonan, a Hewlett-Packard engineer and a former president of the Fastbreak Club. "Then I realized this is a once-in-a-lifetime experience."

"When you see Pat on TV or from the bleachers, you see her glaring and waving her arms and it's a little scary," says Noonan. "She looks a little maniacal. But on the bench, she never yelled, she was never threatening. She kneeled down in front of players and gave them very specific feedback. After sitting on her bench, I have a much deeper respect for her as a coach. She gives her players everything she has. She really wants to win for them."

Anderson continutes: "Because Summitt has always been open to being miked and letting cameras follow her team into the locker room, her style and her methods are pretty familiar to fans. Stanford is far more mysterious. VanDerveer isn't your pacing, anguished sideline coach. She mostly stays in her seat. Her teams don't get tested much in the Pac-10, a conference the Cardinal have dominated for years. Some people think they overachieve, others think they underachieve."
December 19, 2005
On this day, Pat Summitt announced that starting point guard, sophomore Sa'de Wiley-Gatewood has decided to leave the University of Tennessee. She will transfer to Maryland.
Lady Vols 2005-2006 season

Sidney Spencer F JR
Candace Parker F SO
Shanna Zolman G SR
Domique Redding F JR
Alexis Hornbuckle G SO
Sa'de Wiley-Gatewood - transferred mid-season
Sybil Dosty C SO
Alex Fuller F SO
Nicky Anosike C FR
Tye'sha Fluker C SR
Lindsey Moss G SO


2006

January 19, 2006
On this day, Pat Summitt won her 900th win with a come-from-behind victory over #19-ranked Vanderbilt, 80-68, in Nashville, Tenn.

Sylvia Hatchell of North Carolina wins the Naismith College Coach of the Year Award in its 20th year of existence.

Seimone Augustus of LSU wins the Wade Trophy, in its 29th year of existence She's only the second woman to win it twice in a row. Nancy Leiberman was the first, in 1979 and 1980
.
April 4, 2006: NCAA Championship Game Maryland beats Duke in OT, 78-75. The game took place at the TD Banknorth Garden in Boston, Massachusetts.
September 1, 2006
It was announced on various sports blogs that Pat had separated from her husband of 26 years, RB Summitt. No details as to why have been released.
Nov. 1, 2006
The Tennessee Lady Vols were ranked #5 in the pre-season poll, for the 2006-2007 season. On the night, they beat Carson-Newman in an exhibition game.
November 11, 2006
The Lady Vols open the 2006-2007 season with a victory on this night against Chattanooga.
2007
February 2, 2007
"Wheaties® unveiled its newest Breakfast of Champions® box Thursday in front of thousands of cheering UT fans at halftime during a game at Thompson-Boling arena, the largest home fan base in women's college basketball. The special-edition package, rolling out this week, features the elite University of Tennessee women's basketball program and head coach Pat Summitt.">

The cereal box was only available for sale on a regional basis, but flat boxes were available from the UT store and also on Ebay. Pat Summitt is the first women's basketball coach to be honored on a Wheaties box.
Gail Goestenkors of Duke wins the Naismith College Coach of the Year Award in its 21th year of existence.

Candace Parker of Tennesee wins the Wade Trophy, in its 29th year of existence
.

April 3, 2007
2007 NCAA Championship The Tennessee Lady Vols beat Rutgers for their record seventh title!

Lady Vols 2006-2007 season
Shannon Bobbitt G 5-2 JR
Sidney Spencer F 6-3 SR
Cait McMahan G 5-4 FR
Candace Parker F-C-G 6-4 SO
Elizabeth Curry G 5-6 SR
Dominique Redding F 6-1 SR
Alexis Hornbuckle G 5-11 JR
Alberta Auguste F 5-11 JR
Nicci Moats F 6-2 FR
Alex Fuller F-C 6-3 SO
Nicky Anosike F-C 6-4 JR
The celebrations of the NCAA victory are marred, a couple of days later, by a racially insenstive comment made by Don Imus on his radio show, directed toward the Rutgers team players. Imus found himself in the middle of a firestorm (pointing out that black rappers say the same things and much worse about all black women, and reach a much larger audience of impressionable youth, did him no good) and eventually he was fired, despite the fact that the Rutgers team publicly forgave him.
2007 Coaching Changes
See the list at The Coaching Carousel
.
Sports Illustrated publishes an 80-page commemorative issue on the Lady Vols, released only in Tennessee.

1) A Whole New Ballgame
2) The 2006-2007 Season in Pictures
3) 2007 Tournament Brackets
4) Hitting the Road
5) Two Over Easy
6) About A Team
7) The Belle of the Ball
8) History: The Greatest Lady Vols of all Time
9) Eyes of the Storm
Monday, April 23, 2007
Pat Summitt is the second guest on The Tonight Show, starring Jay Leno.
Bibliography

Reach For the Summitt, Pat Summitt and Sally Jenkins. 1998. Broadway Books.

Raise the Roof, Pat Summitt and Sally Jenkins. 1998. Broadway Books.