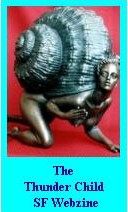 The Coaching Carousel
2007 Coaching Changes in Women's College NCAA Div I basketball
2/00/07: Florida Gators coach Carolyn Peck is fired
3/07/07: Pokey Chatman resigns from KSU
3/23/07: Rene Portland resigns from Penn State University
3/24/07: Joanne McCallie signs a 5-year deal with Michigan State
3/27/07: Jeff Walz is hired as the coach at Louisville, after spending the last five seasons as a Maryland assistant. Walz replaces Tom Collen, who left to coach Arkansas
3/29/07: Brooks Donald-Williams is new coach of the McNeese State women's basketball team. She succeeds Carol Sensley who relinquished her role as head coach at midseason, citing health reasons.
3/30/07: Katie Abrahamson-Henderson resigned Friday as Missouri State University women's basketball coach. She was 95-61 in five seasons
4/02/07: Arizona State extends the contract of women's basketball coach Charli Turner Thorne, who just led the Sun Devils to their most successful season, through the 2011-12 season
4/03/07: Gail Goestenkors leaves Duke for the Texas Longhorns.
4/04/07: The University of Cincinnati hired J. Kelley Hall as its women's basketball coach, replacing Laurie Pirtle, who retired last month after 21 years
4/05/07: Sherri Murrell resigned as Washington State's women's basketball coach Thursday, ending a five-year run at the school.The 39-year-old Murrell was 27-114 at Washington State
4/05/07: Hartford Hawks coach Jennifer Rizzotti agreed to a contract extension that will keep her at the school through 2014.
4/11/07: Mickie DeMoss resigns from Kentucky.
4/13/07: UNC Charlotte's Amanda Butler is hired to be Florida Gators coach
4/17/07: Illinois "Fighting Illini" coach Theresa Grentz rsigns
April 18, 2007: Joanne McCallie, who had only recently signed an exension at Michigan State, leaves for Duke.
4/20/07 June Daugherty, fired by Washington despite having a winnig season, is hired as women's basketball coach at rival Washington State.