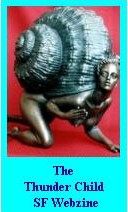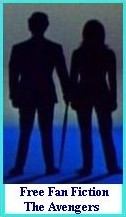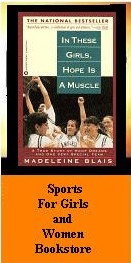 1970
In the 1970 Echo, Cheatham County Central High School's yearbook, Patricia Sue Head and Mack Hagewood have a page to themselves "among the senior superlatives."

However, writes Dan Morris, in an article in Knox News published on March 22, 2005:

"But Trish, as we called her, was much more to us than just a raw-boned, stellar basketball player.

The rules said you could only receive one superlative; so we voted Trish, "Most Popular."

And guess who the student body picked as our "Basketball Sweetheart of the Season?" Pat was chosen from among the cutest cheerleaders and beauty queens of our school. So, you see, we loved our Trish in ways that only those closest to her can understand.

...

We never heard of Trish Head until our freshman year of high school. She had lived in Montgomery County, which did not have a girls basketball program. Realizing Pat's potential, her dad moved the family across the county line to the tiny community of Henrietta in Cheatham County, northwest of Nashville. It proved to be an historic moment for the Cheatham County Cubettes.

By the time Pat arrived in Ashland City, site of the county's only high school at the time, she could dribble circles around most of the guys, much less girls.

... But the only thing that hurt my ego was how she schooled us guys on the basketball court when we dared to challenge her to a pickup game at the gym. Trish dated one of my best friends in high school, and we double-dated a time or two, once going to the state fair in Nashville. She was all about having fun, and we enjoyed plenty of good times, same as your average teenagers. She led the girls basketball team to the regional tournament, which was pretty rare prior to her arrival, and we all knew she would be the first from our school to play college basketball. In 1970, women's basketball was just beginning to take root at most colleges.

Pat and I both wound up going to Tennessee Martin; so I got to see her evolve as an athlete and leader.

1970 CIAW championship, 6-player format
Cal State-Fullerton beat West Chester 50-46. Billie Moore is the coach of Cal State.
COLLEGE
In 1970, there were no scholarships for women in athletics. Each of Pat Summitt's brothers had gotten an athletic scholarship, but her parents had to pay Pat's way to the University of Tennessee-Martin. She was 18.

She was "Trish" Head at home, but when she got to Tennessee-Martin people started calling her Pat. She was teased there as well, because she "wore the wrong clothes" and spoke "country." She joined Chi Omega sorority, changed her clothes and worked on her grammar to fit in, because she didn't want to be made fun of anymore.
1971
The Association for Intercollegiate Athletics for Women is founded. The NCAA was uninterested in women's basketball at this time, so the AIAW built up women's athletics...until 1982...

1971 CIAW Championship
Mississippi State College for Women def. West Chester 57-55
1972
Title IX is passed, which states that for schools that receive government money, equal time and money must be given to womens' as well as mens' sports.

Pat was feeling awkward at college: "I'd always been accepted in athletics, and had confidence on the basketball court. But this was a different world, and I felt awkward in it.

In those early days at college, I realized that presentation counts. For better or worse, strangers made sweeping judgments based on my appearance and demeanor. So I began the process of self-transformation. She was helped by her roomate and sorority sister, Esther Stubblefield.

..I wanted to be an Olympian, and I eventually wanted to be a teacher. So it became important to me to at least have the passing respect of people in those circles." She played basketball at Tennessee-Martin, and was an All American. In 1972, she received an invitation to try out for the U.S. national team. It was known at that time that Women's Basketball was going to be included in the 1976 Olympic Games for the first time.

1972 DGWS Championship
Immaculata (PA) beats West Chester 52-48
1973
In 1973, Pat Summitt went with the World University Games team to Moscow. It was her first time on an airplane. While there, she she took an elbow in the mouth during a game, that dislocated her jaw. She returned home 15 pounds lighter.

Jody Conradt
In 1973, Conradt, at age 32, was hired as women's athletic coordinator at the University of Texas at Arlington. Arlington had no women's basketball program. She had a shoestring budget of $1,200, and using this had to teach every women's sport. Under her coaching, her teams in basketball, volleyball and softball would go on to win state championships (in future years.)

1973 AIAW Championship
Immaculata beats Queens (New York) 59-52.
1974
In early 1974, Pat tore her anterior cruciate ligament (ACL). It happened in her senior year at Tennessee-Martin, in an early, regular season game, and it ended her season. Later that year, she would become a graduate assistant and head coach of the Lady Vols. [On pg. 195 of Reach For the Summitt, she says it happened in January 1993.]

1974 AIAW Championship Game
Immaculata beats Mississippi State College for Women 68-53.
PAT HEAD -- COACH, LADY VOLS
In late 1974, at the age of 21, Pat became the coach of the Tennessee Lady Volunteers, or Lady Vols as they are more popularly known. ?It was an accident, really. I was supposed to be the assistant coach, but the former head coach left, and suddenly the job was open. So they stuck me with it. I still thought of myself as a player and a student. I was working towards a master?s degree physical education and teaching classes in sports I knew nothing about, like raquetball and self-defense, and I was coaching the team. In my spare time I was a member of the US Pan American team, in training to make the 1976 Olympic squad.?
She was 22 years old, and four of her players were 21. All her players were from Tennessee. The players were also playing a new game. Each one of them had only played six-man basketball. That was the women?s game in the 1960s in Tennessee - a girl played either offense or defense, and whatever her role she never crossed the center line - that would have required running! It was not until 1971 that the five-player, full-court game became official, and that the 30-second clock was introduced.

Dec. 7, 1974
Summitt's coaching career began on Dec. 7, 1974 with an 84-83 loss in the old Alumni Gym to a Mercer team led by two Sevierville natives, Myrle Huskey and Sybil Blalock. Mercer's coach was Peggy Collins, who later coached at Mississippi State.

Attendance in those early years was sparse - perhaps fifty people per game. Summitt drove the team everywhere, they bedded down four to a hotel room, and Summitt washed the team uniforms herself.

1973-1974 Lady Vols

Sandy Carter FR
Nancy Bowman JR
Diane Brady JR
Joy Scruggs JR
Melinda Borthick SR
Sue Thomas FR
Jackie Watson FR
Aimee Fuller FR
Jackie Dunbar JR
Glorida Scott JR
Maria Hohne FR
Gail Dobson JR
Sue Groves, Kyran Lenehan, Sue Schultze
The Tennessee Lady Vols program had been successful before Pat Summitt arrived, and Summitt continued the winning tradition - taking it to perhaps undreamed of heights.
"The year before I arrived, the team sold donuts to buy uniforms. On road trips our team used to sleep four to a room, because there was so little money for hotels/ We would cram into two vans and drive eight to ten hours to games. The yearly budget for the women's athletic department was $5,000 - for six sports."
1974-1975 Lady Vols

Liza Graves G FR
Nancy Bowman G SR
Janice Koehler G SO
Diane Brady G SR
Joy Scruggs G SR
Cindy Boggs G SR
Sue Thomas F SO
Jackie Watson G SO
Suzane Barbre G FR
Marcia Garner F JR
Gail Dobson C SR
Pay
"When I arrived at Tennessee in 1974 as a graduate assistant, I took home $250 a month. The following year I became a full-time teacher and coach with a starting salary of $8,900 a year. When we won our first National Championship in 1987, I was making $42,465. But I didn't get into this business for the money, or I would have gotten out a long time ago."

Title IX and the Glass Ceiling
There are two ways to break through a glass ceiling. You can scream and kick at it and try to shatter it with your high heels. Or you can learn to cut glass. I chose to be a glass cutter.

Glass cutting requires patience and positive thinking... ."
Coaching
Summitt describes her early coaching style: "My first day on the job, I stood in front of a packed room of Tennessee undergrads who came to open tryouts for the team. I decided I was going to set the tone right then and there. I was going to let everyone know how in charge I was. I gave a long speech about how demanding it would be to play for the Lady Volunteers.
Well, after that meeting at least thirty kids never came back.
You could say I already had a style."
1975
1975 AIAW Championship
Delta State (Mississippi) beat Immaculata 90-81.
The Pan Am Games
In 1975, she was part of the Pan Am team that went to Mexico City. However, her knee wasn't 100% and she rarely played. She'd gained weight and gotten out of shape.

"I struggled with my attitude at times...I never got to play, unless it was a blowout...I learned a lot about discipline sitting on that bench. My attitude had to be good because even though I was on the bench, I was one of the oldest members on the team, and I was the head coach at the University of Tennessee...Nancy Lieberman-Cline was one of the youngest members of the team, and she sat down at the end of the bench with me."

1975-1976 Lady Vols

Liza Graves G SO
Fonda Bondurant G FR
Janice Koehler G JR
Sue Thomas F JR
Jackie Watson F JR
Suzane Barbre G SO
Marcia Garner F SR
Lisa McGill C FR
Jane Pemberton C FR
Kathie Greene C FR
During their game against Cuba, they got a big lead, and the coach sent in Summitt and Lieberman. Lieberman inititally didn't want to go in, because she was embarrassed, since it was obvious to everyone that's the only reason they were going into the game. Summitt (Head at that time, of course!) challenged her to go in, setting her the example.
1976
Pat earned her master's degree in physical education from the University of Tennessee, Knoxville.

New ArchiveShe was co-captain of the 1976 Olympic basketball team. This was the first Olympics in which Women's Basketball was played. The 1976 Olympics took place in Montreal, Canada, (Gymnast Nadia Comaneci was the star of the games.) Russia won the gold medal, the US the silver.

Billie Moore was the coach of the Olympic team. She taught Pat a great deal. "I got the idea of practicing against men from Billie Moore... [She] was the first woman to ever speak to me harshly, or to drive me. ..I have never faced anything like her, before or since. You could not please her...I got my aggressive verbal and physical style from Billie."

Jody Conradt
Meanwhile, Jody Conradt's success at Arlington was such that Donna Lopiana, the athletic director for the University of Texas at Austin, hired her to come coach their basketball team. There was controversy here, as the team had quite in protest at the firing of the previous coach, and Conradt started out with only one player.

Conradt's salary at this time was $19,000 a year - and peple were upset about this, believing that the coach of a woman's team did not deserve that much money. It was a "man-sized" salary. [Go to 1986 for more on Conradt.]
Association for Intercollegiate Athletics for Women
The Association for Intercollegiate Athletics for Women was founded in 1971 to govern collegiate women's athletics in the United States and to administer national championships. It evolved out of the Commission on Intercollegiate Athletics for Women (founded in 1967). The association was one of the biggest stepping stones for women's athletics on the collegiate level. After conflicts with the NCAA in the early 1980s the AIAW discontinued operation and most member schools continued their women's athletics programs under the governance of the NCAA.

Title IX
In 1972, the Congress of the United States passed Title IX, which was laid out to require colleges to provide equal opportunities for both genders in collegiate athletics. Any school receiving federal funds was required to provide gender equality by the 1978-79 school year. In 1974 colleges started giving scholarships to female student athletes.

NCAA
The NCAA Women's Division I Championship is an annual basketball tournament for women. Held each April, the Women's Championship was inaugurated in the 1981-82 season. Attendance and interest have grown over the years, especially since 2003, when the final championship game was moved to the Tuesday following the Monday men's championship game. The women's championship game is now the final overall game of the college basketball season.
Info from the Wikipedia

Members of the 1976 Olympic team were:

Cindy Brogdon
Susan Rojcewicz
Ann Meyers
Lusia Harris
Nancy Dunkle
Charlotte Lewis
Nancy Lieberman
Gail Marquis
Patricia Roberts
Mary Anne O?Connor
Patricia Head
Julienne Simpson

1976 AIAW Championship
Delta State beat Immaculata 69-64.

1977

COACH: JR. AND NATIONAL TEAMS
In 1977, at age 25, Summitt coached the first U.S. Junior National Team. She led it to two gold medals in international play. In 1979 she will take the U.S. National Team to the William R. Jones Cup Games, the World Championships and the Pan American Games. They returned home with two gold medals and one silver medal.

1977 AIAW Championship Delta State defeated LSU 68-55.

Lusia Harris is the first woman drafted by a men's basketball team, the NBA New Orleans Jazz. (Now the Utah Jazz.) However, she decided not to accept the invitation to try out for the club.

Billie Moore
Billie Moore is hired to be the women's basketball coach at UCLA. She is the first woman hired to be a coach, and nothing but a coach (i.e., not having to teach classes).

1978

1978 AIAW National Championship
UCLA defeated Maryland 90-74. Billie Moore is the coach of UCLA. It is her first year as coach.
The Wade Trophy for best women's collegiate player is instituted in this year. It is named after the late, legendary three-time national champion, Delta State University coach Lily Margaret Wade. Freshmen are not eligible to win the trophy.
Carol Blazejowski of Montclair State is the first college player to win the Wade Trophy, in its first year of existence.
In 1978, the Women's Pro Basketball League is formed. (Extraordinary Women Athletes says 1980, but is incorrect.) It will fold in the spring of 1981.
1979

Pat Summitt "goes to bat" against the state of Tennessee. Tennessee high schools were still playing the six-man game - 3 players on the offensive and three players on the defensive side of the court. So were the high schools in Iowa and Oklahoma. "I came out publicly in favor of modernizing the game, scandalizing half the state and enraging a lot of parents. Fortunately, the game changed."

Nancy Lieberman of Old Dominion wins the Wade Trophy for Collegiate Player of the Year.

1979 AIAW National Championship
Old Dominion defeated Louisiana Tech 75-65
1976-1977 Lady Vols

Fonda Bondurant F FR
Sherri Fancher G/F FR
Susie Davis F FR
Holly Warlick F/G FR
Lisa McGill F/G SO
Sue Thomas F SR
Jackie Watson F SR
Suzanne Barbre F JR
Kathy O'Neil C FR
Patricia Roberts F/C SR
Emily Roberts C FR

1977-1978 Lady Vols

Liza Graves G SR
Sherri Fancher G SO
Leanne Hance F JR
Susie Davis F SO
Holly Warlick F SO
Zandra Montgomery F JR
Jan Seay G JR
Suzanne Barbre F SR
Kathy O'Neil C SO
Cindy Brogdon F JR
Debbie Groover C FR
Cindy Ely C FR

1978-1979 Lady Vols

Sherri Fancher F JR
Susie Davis F JR
Holly Warlick G JR
Lisa McGill F JR
Zandra Montgomery F SR
Jerilynn Harper C FR
Cindy Noble C SO
Susan Clover G FR
Kathy O'Neil F JR
Cindy Brogdon F SR
Debbie Groover C SO
Cindy Ely C SO

1979-1980 Lady Vols

Jill Rankin C SR
Holly Warlick G SR
Becky Clark G FR
Cindy Noble C JR
Susan Clower G SO
Kathy O'Neil F SR
Susan Foulds F JR
Lea Henry F FR
Bev Curtiss F FR
Debbie Groover F JR
Cindy Ely G JR
Bibliography
Reach For the Summitt, Pat Summitt and Sally Jenkins. 1998. Broadway Books.
Raise the Roof, Pat Summitt and Sally Jenkins. 1998. Broadway Books.