A brief clip featuring David Wayne. Please wait to load.

In 1966 the musical It's a Bird...It's a Plane....It's Superman! debuted on Broadway. It was a flop - only running for four months, but nevertheless a cast album was released. On February 1, 1975, an adaption of this musical was aired as an ABC TV's Wide World of Entertainment" TV special.

Although it's been 6 years since the camp classic Batman went off the air, this musical is very much in that vein. Everyone over-acts (especially David Wayne, but he is brilliant as the lovable mad scientist - he steals the show). The sets are bare bones flats, with doors, windows, and paintings drawn on them in black and white. The concept of the plot is good - Superman is invulnerable physically so destroy him mentally - but the two main roles are simply too annoying.

David Wilson as Clark Kent/Superman does well with what he's given, but he's not given much. Kent is a not-too-bright nebbish. Warren does well with what she's given, which is a not-too-bright Lois Lane.

Gary Owens announces and narrates throughout the musical, which is divided into eleven scenes.

Although this program was adapted from It's a Bird...It's a Plane....It's Superman!, the television program has the simple title: Superman. It would be fun to revitalize this Broadway Show so people can go to TheaterMania.com to take this musical in.

Note: All screencaps copyright ABC and presented here for reference, research and review. Any comments, questions or concerns please email us.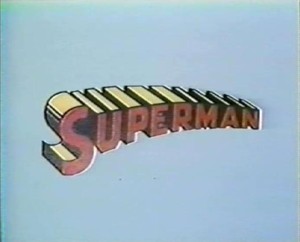 "Starring as Max Mencken, Kenneth Mars, deceitful glamour boy columnist for the Metropolis Daily Planet."
"I hate Superman."




"As Lois Lane, Lesley Warren, beautiful, luscious, spunky girl reporter." Note she's typing with her purse under her arm. Not too bright.
"I love Superman!"



"And as Sidney Carlton, Loretta Swit. Cute as a button, sweet as pie, perky gal Friday to Max Mencken."
"...[his] clothes are prettier than mine."

As Dr. Abner Sedwick, David Wayne, kindly, fatherly, lovable mad scientist.
"I am superior to Superman, and I intend to destroy him before your very eyes."
"And introducing David Wilson as Clark Kent, meek and mild-mannered reporter for the Daily Planet."
"Wish this gabby lady'd get off the phone."




"Who in reality is the man of steel, Superman."
"Hi there, America and friendly nations everywhere. Glad we could get together."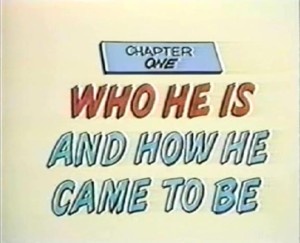 Far out in space the doomed planet Krypton explodes! The only survivor, an innocent babe, placed in a rocket by his scientist mother. Moments before the cataclysm, the child is aimed toward the friendly planet Earth, and lands fortunately in the heart of the good old USA!"

"Where it is discovered by a childless couple, the Kents."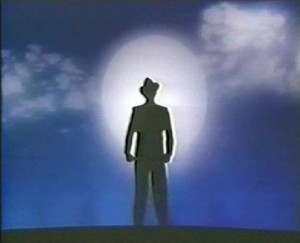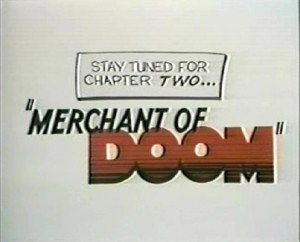 Click on photo to go to Chapter 2