This biography currently consists more of a chronological history of all his performances - on film, TV and stage - than anything else. There is some personal information intermixed, and I hope to add more in future as my research progresses.

[Note: Peter's official website hasn't been active since about 2001, but all of the text and many of the photos there are still available through the Wayback Machine. There's a biography there, but it is the standard, impersonal biography and reveals nothing of Wyngarde personally.


© 2007 Network DVD
Peter Wyngarde age 73
From "The Pink Prisoner," a 9-minute featurette on the series, from the Network The Prisoner DVD release, 2007

August 23, 1933
Peter Paul Wyngarde is born in Marseille, France to an English father and a French mother. His father worked for the British Diplomatic Service.
1941 - age 8
While his parents are in India, Peter is sent into the care of a Swiss family in Shanghai. When the Imperial Japanese Army invades the city, Wyngarde and this family were captured and placed in the Lunghua concentration camp.
Conditions in the camp are harsh. On one occasion he had both his feet broken and spent two weeks in solitary confinement after being caught taking messages between camp huts. [Source: Wikipedia]
According to the now-defunct website The Hellfire Club, he has a brother and two sisters. No mention is made of where they were during WWII - or if they'd even been born at that time.
1946 - Age 13
Peter played multiple roles in the British National Tour of The Pick-Up Girl. He played Policeman Owens/A Young Man in the which ran from Autumn/Winter 1946.
The action of the play takes place in a Juvenile Court.
Also in the cast were Macdonald Parke as Judge Bentley; Jean St. Clair as Miss Porter; Ruby Head as Mrs Busch; Howard Lamb as Court Clerk; Edward Laurie as Door Attendant; Joan Matheson as Mrs Collins; Irvin Stein as Larry Webster; Miki Iveria as Larry Webster.
In the earliest performances, Peter was billed in the role of "The Door Attendant", but was later credited in the part of both 'Policeman Owens' and 'A Young Man'.
1947 - age 14
January, 1947
Peter appears in a production of Flyaway Peter at the Colchester Repertory Theatre. This is an adaption of the book, Peter Pan.
1948 - Age 15
February 1948
Peter plays A Messenger/A Murderer, in the Colchester Repertory Theatre's production of Macbeth, with Peggy Mount as Third Witch; Peter Burden as Duncan; Frank Woodfield as Macbeth; and John Ingram as McDuff.
March, 1948
Peter plays the character of Chuck Warren in the play Deep Are The Roots at the Colchester Repertory Theatre. In the cast are John Ingram as Roy Maxwell; Robert Howard as Howard Merrick; and Alison Petrie as Generva Langdon.
The play takes place in the living room of the Langdon home on the outskirts of a small town in the deep south.
1949 - Age 16
January 1949
In January, 1949, Peter played the role of Baron Egon Von Felsen in By Candle Light at the Nottingham Playhouse. Also in the cast was Jenny Harvey.
This production alternated with The Paragon, which had John Ingram in the cast.
April, 1949
Peter plays Raguel in the Nottingham Playhouse's production of Tobias and the Angel.. The Cast included Raymond Phillips as Tobit; Michael Sherwell as Tobias; George Hagan as The Archangel Raphael; Elizabeth McKeown as Anna; Roslind Boxall as Sherah; Hedi Schnabl as Azorah: Barry Blake as Asmondy.
May, 1949
Peter makes his West End debut as Cassio in a production of Othello at the age of 16. The play will run at The Embassy Theatre in London until July. Also in the cast are Alfred Burke as Roderigo; George Hagen as Iago; Michael Aldridge as Othello; Leo McKern as The Duke of Venice; and Peter Franklyn as Montano.
June, 1949
Peter played the Q.C. (Queen's Council - a lawyer) in The Winslow Boy at The Nottingham Playhouse.
This play alternated with The Merchant Of Venice, in which Peter played The Duke of Venice. Also in the cast was Alfred Burke as Shylock.
July, 1949
Peter plays Gerald Forbes in the play When We Were Married, which ran at The Embassy Theatre, London - for the month. Also in the cast were Julie Mortimer as Ruby Birtle; Eileen Turner as Mrs Northrop; Olive Gregg as Nancy Holmes; Bernar Leader as Fred Dyson; James Page as Henry Ormonroyd; and Alfred Hurst as Alderman Joseph Helliwell.
The play takes place in the sittingroom of Alderman Halliwell's house in Clecklewyke, a town in the West Riding of England, on an evening about 30 years ago. (i.e., 1919).
1950 - Age 17
May, 1950
Peter plays the role of Andre Cheval in the mystery thriller P.C. 49 - The Case Of The Shocking Shadow at The Richmond Theatre. Also in the cast are John Barclay as George Fredrick Wallace; George Davies as Cheif Inspector Wilson; Edward Wade as Detective Sergeant Wright; Kenneth Henry as Scruffy Betts; Joy Andrews as Joan Carr; and Brian Reece as PC 49.
The action takes place at the Metropolitan Police Headquarters in April 1950.
June, 1950
Peter plays the role of Jerry Seymore in Claudia at The Richmond Theatre which runs for the month of June.
The cast includes Joy Andrews as Mrs Brown; Leslie Yeo as David Naughton; Patricia Gilder as Claudia; Constance Fraser as Bertha; Martin Wyldeck as Fritz; Vanda Godsell Julia Naughton
The action takes place at the Naughton's farm - seventy miles from New York.
1951 - Age 18
February 1951
Peter plays the character of Voltimand in the play Hamlet at The New Theatre, Bromley.
Alec Guinness stars as Hamlet; Walter Fitzgerald as Claudius, King of Denmark; Alan Webb as Polonius; Robert Urquart as Horatio; Michael Gough as Laertes; and Robert Shaw as Cornelius.
This production was produced as part of the Festival Of Britain celebrations.
March 1951
Peter plays Bertram Railing in Loaves and Fishes at The New Boltons Theatre Club, London.
In the cast were Joan Miller as Mrs. Fitzgerald; Kynaston Reeves as The Hon. and Rev. Canon Theodore Spratte; Una Venning as Lady Sophia Spratte; Hazel Douglas as Louise Railing; and Avis Scott as Gwendolen Durant
The action takes place in the drawing room of St. Gregory's Vicarage, South Kensington in 1910
May 1951
Peter plays Tranio in The Taming Of The Shrew at The Marlow Theatre.
Also in the Cast are John Boulter as Petruchio; Elizabeth James as Katherine; Douglas Emery as Christopher Sly; Peter Franklyn as Baptista; and Peter Carpenter as Grumio.
1952 - Age 19
June 1952
Peter plays Jonah in They'll Arrive Tomorrow at The Irving Theatre, London.
The plot: An Israeli platoon, under the command of Jonah, is ordered to capture and hold an important strategic point, Hill 496, over the Arab lines of supply. Being few in number, they are awaiting reinforcements to complete their task.
The action takes place on the hill, in a cellar of a deserted Arab house. There is a single entrance to the cellar down some steps from the ground level of the hill; a second door leads to another room of the cellar. These rooms become the platoons H.Q. The rest of the men are scattered in dugouts on the hill.
In the cast are Bernadette Sorel as Noga; Talfryn Thomas as Orey; Gordon Gostelow as Alex; Harry Moore as Abbey; Christopher Gilmore as Schlomo; and James Maxwell as Boma.
1953 - age 20
January 1953
Peter plays The Communist in The Loyal Traitorsat The Arts Theatre, London. Also in the cast were Mary Germaine as The Widow; and Robert Eddison as The Aristocrat.
The play is set in the Balkan Republics in 1925.
Peter makes his television debut in the TV anthology series BBC Sunday Night Theatre, as the character Prokesch in the episode L'Aiglon.
1954 - age 21
March 1954
Peter plays The Ghost in The Enchanted(A.K.A. 'Intermezzo'), at The Arts Theatre, London.
Also in the cast are Charles Lloyd Pack as The Mayor; Lionel Jeffries as The Doctor; Valerie Hanson as Isabel; Richard Warner as The Inspector From The Ministry; Emrys Jones as The Supervisor Of Weights and Measures; and Sylvia Coleridge as Armande Mangebois.
The action takes place in a small village in France.
July, 1954
Peter plays The Husband in Histoire De Rire at The Arts Theatre, London.
September 1954
Peter plays Dunois in Saint Joan at The Arts Theatre, London.
In the cast are Kenneth Williams as The Dauphin; Siobhan McKenna as Saint Joan; and Douglas Wilmer as Warwick.
The play is set in France during the 1600s.
1955 - age 22

1956 - age 23
July 1956
Peter plays Stanhope in the play Journey's End at The Irving Theatre.
October 1956
Peter plays Yang-Sun in the play The Good Woman Of Setzuan at The Royal Court Theatre, London.
In the cast are Peggy Ashcroft as Shen Te; Joan Plowright as Mrs Shin; John Nettleton as Husband; Sheila Ballantine as Wife; Frazer Hines as Boy; Nigel Davenport as a Policeman; George Devine as Mr Shu Fu; Peter Woodthorpe as Wang, the Water Seller.
The play takes place in the Chinese town of Setzuan in the 1930's.
Film: Peter appears as Pausanias in the movie Alexander the Great, which starred Richard Burton.
Personal life: Actor Alan Bates makes his professional debut in John Osborne's play Look Back In Anger at London's Royal Court Theatre. That autumn, Peter sees the play, comes back stage to praise his performance, "and within weeks the two of them were living together."
According to Donald Spoto (author of the new biography out on the late Alan Bates (2007)):
"With his imposing sophistication and social poise, Peter cut an impressive figure. Although, just six months older than Alan, he had travelled widely and was far more urbane and experienced in the tangled byways of the actor's life.

Alan, on the other hand, was vulnerable, even pliant. He was captivated by Peter's decisive and dynamic personality.

It was not an entirely exclusive relationship. When Look Back in Anger transferred to Broadway, in the summer of 1957, Alan fell in with a privileged but rather louche set of wealthy New Yorkers.

Source
Daily Mail article written by Donald Spoto, May 19, 2007, promoting his biography of Bates.
1957 - Age 24
Peter appears in "The Debt" episode of Assignment Foreign Legion.
He plays Sydney Carton in A Tale of Two Cities, a mini-series produced for TV.
He appears in "The Sicilian" episode of Sword of Freedom, in the role of Colonna.
Peter plays an Indian in the mini TV series English Family Robinson.
1958 - Age 25
Peter appears in the General Electric Theater episode "Time To Go Now", as Raymond DeTresk.
Peter is voted 'Most Promising Newcomer' for his portrayal of Count Marcellus in the play Duel of Angels on Broadway.
1959 - Age 26
Peter guest-stars as Peter Vauxhall in the TV Saturday serial Epilogue to Capricorn.
He appears as Isambard Kingdom Brunel in Engineer Extraordinary.
He is called 'Best Actor In A Foreign Play' for his portrayal of Count Marcellus in Duel of Angels on Broadway.
1960 - Age 27
Peter appears in a movie called The Siege of Sidney Street in the role of Peter. The movie is known as The Siege of Hell Street in the US.
He appears in the TV series On Trial as Sir Roger Casement in an episode of the same name.
1961 - Age 28

Peter appears, very briefly, on screen in the movie The Innocents, as the ghostly Peter Quint.

He appears in an episode of the TV show Alcoa Presents: One Step Beyond as Paul Roland in the episode "Nightmare."
1962 - age 29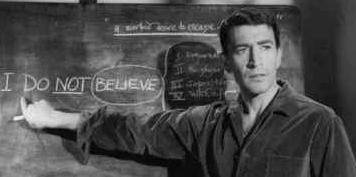 Peter appears in the lead role of Norman Taylor in the movie Night of the Eagle, also known in the US as Burn, Witch, Burn!

He plays Captain Barton in the "Cold Equations" episode of Out of This World.

He plays Werner Loder in an episode of Armchair Theatre called "Night Conspirators."

He is voted 'Best Actor' by The Guild Of Television Producers and Directors - Britain - 1961/62.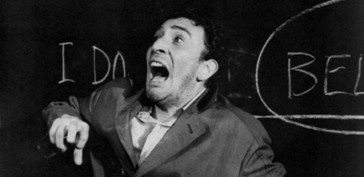 1964 - Age 31
Wyngarde plays Oberon in A Midsummer Night's Dream.

He plays Rupert of Hentzau in the TV show Rupert of Hentzau.

Peter stars in A Choice of Coward #1 in the episode "Present Laughter," playing Garry Essendine

1965 - age 32
In this year Peter guest-stars on several TV episodes:

He plays Sir Richard in "The Further Adventures of Gallegher: A Case of Murder", an episode of Disneyland.

He portrays Baron Gruner in the Sherlock Holmes episode The Illustrious Client, which starred Douglas Wilmer as Sherlock Holmes (not to be confused with the later series that starred Peter Cushing!).

In R3, Wyngarde portrays Dr. Henri Lefebvre in the episode "The Forum."

1966 - Age 33
Peter has had a decade-long affair with actor Alan Bates, which ends about this year. According to author Donald Spoto:

About this time, Bates ended the relationship for various reasons... Wyngarde had become something of a Svengali to him, toughening Alan up on the business side of acting, advising him on what to read, and introducing him to influential producers and writers.

Alan looked to him for advice on just about everything, but he told friends that he feared being overwhelmed - and resented his own passivity and willing subordination.

Colleagues referred to Peter - perhaps rather harshly, perhaps not - as "The Major".

Later, Alan described these years as "the dark period of my life".

But to be fair to Wyngarde, at least some of the shadows were cast by Alan's own carefully created public image, which was necessarily at odds with his private-life, leaving him full of inner tension-and doubts about his future.

It was not until Bates was nearly 30-years-old that he began to consider how he might end his relationship with Peter and start looking for his own place to live in.

Astonishingly, through all of this, Alan had never confronted Peter Wyngarde about their relationship, and never formally acknowledged or discussed with him what he had told a few friends - that he wanted to terminate all contact between them.

This was typical.

A natural peacemaker, he tried to avoided confrontations whenever he could, especially in personal relationships, expecting things to sort themselves out of their own accord.

The result, according to friends, was that he often unintentionally made situations more difficult, and ultimately more distressing, both for himself and others.

Finally, on a visit to their Kensington flat to collect the last of his clothes, he blurted out to Wyngarde: "I think I should get married."

At that point, having cooled towards Yardena, he had no intention of marrying anyone. His rejection of Peter, however, was clear.

"I thought we had a really important and mutually beneficial relationship," Wyngarde said sadly many years later.

"We seemed to share the same romantic ideas - that we would be like the Oliviers. I would direct plays for him to act in, and we would have a wonderful joint career together."

The notion of marriage, Wyngarde thought, was suggested by those who considered it essential for Alan's image and career.

"And that", he concluded, "was the end of our dream."

Or perhaps only of his own.

Felicity Kendal recalls that Alan "talked about his time with Peter Wyngarde as a very unhappy period. He didn't find it easy to make light of.

"Normally he could extricate himself when it got too intense and people were too demanding. But he couldn't get out of this one for a long time."

Another friend, Conrad Monk, was frank in summing up the conviction of many: "Peter had a catastrophic influence on Alan - he just bullied and dominated him. We knew the relationship was very bad, and we were glad when it was over."

Source
Daily Mail article written by Donald Spoto, May 19, 2007, promoting his biography of Bates.

[Editor's note. Frankly, Wyngarde sounds more sinned against than sinning.]

Peter appears in an episode of The Saint called, "The Man Who Liked Lions," playing a character named Tiberio.

Peter stars in "A Touch of Brimstone" episode of The Avengers as The Honorable John Cleverly Cartney

In The Baron (a show starring American Steve Forrest) he plays King Ibrahim in the episode "The Legions of Ammak."

Lucille Ball comes to London, and Peter has a small role in Lucy in London.

In The Man in Room 17, Peter plays Panacek in the episode "First Steal Six Eggs."

1967 - Age 34
1967 is the busiest TV year yet for Wyngarde.

He appears in an episode of The Saint called "The Gadic Collection," playing the character of Turen.

He re-appears in The Avengers as Stewart Kirby in Epic.

He appears in an episode of ITV Play of the Week, called "The Crossfire."

In The Prisoner he plays Number Two in the episode "Checkmate."

He plays Sheik Mohammed bin Falik in the episode "A Nice White Girl - Is She for Sale?" of The Troubleshooters

He appears in "It's A Long Way To Transylvania", an episode of Love Story.

He plays Garry Essendine in the ITV Play of the Week: "The Crossfire."

September 11, 1967
Peter plays George in the I Spy episode "Let's Kill Karlovassi," which is the first episode of season 3 of that American show. He guest-stars with Ruth Roman and Walter Slezak. He will be awarded an Emmy for his guest-starred role (according to the Hellfire Club website. I have been unable to verify this.)

1968 - age 35
Peter appears as Hallam in the The Champions, in the episode, "The Invisible Man."

1969 - age 36
Peter co-stars in the television series Department S as Jason King. The show will last for 28 episodes, ending in 1970.

1970 - age 37
Peter records an album for RCA Victor entitled Peter Wyngarde, and a single," La Ronde De L'Amour/The Way I Cry Over You". The album is not a collection of songs but rather one of spoken word musical arrangements, including a song called "Rape." The record was withdrawn shortly after it was released (but will be reissued in time on CD as When Sex Leers Its Inquisitive Head.)

He appears at the 12th Annual TV Week Logie Awards

He is given an award as the 'Best Dressed Man In Britain'.

He is given an award as 'Man Of The Year' in Germany.

1971 - Age 38
Peter stars as Jason King in the series of the same name. This show will run for 26 weeks, ending in 1972.

Peter is awarded the 'Best Dressed Man In Britain' award.

In Germany, he is given an award as the 'Neck-Tie Man Of The Year.'

He is voted 'The Man We Would Most Like To Lose Our Virginity To' by readers of an Australian women's Magazine, and is voted 'The Man We Would Most Like To Be Lost In Space With' by a survey of Texan schoolgirls.

December 3, 1971
Peter appears at The Circus Krone-Bau in Munich, Germany. Also there - in separate performances, are Gina Lollobrigida, Ron Ely, Mark Slade, Christine Kaufmann, Freddy Quinns, and Harald Leipnitz.

It is a charity gala. He participated in "a spot of clowning, which involved being doused in water, and having his expensive hand-made jacket torn off" and then "crouching inside the tiny basket of a hot air balloon suspended almost 100 feet above the circus ring, accompanied only by an umbrella and a Union Jack flag, which he insisted on being unfurled before making his decent. As the balloon was slowly lowered to the delight of the crowd, many of whom had voted him (West) Germany's Most Popular Personality, Peter emerged - cuffs turned back characteristically."

1972 - Age 39
January 2, 1972
He appeared in an episode of Stars in der Manege , broadcast on this date.

He is voted 'Sex Of The Best' by readers of She Magazine, and the 'Man With The Sexiest Voice On Television' by readers of 'The Sun'. He is also voted the 'Most Compulsive Male Character': Jason King by readers of 'The TV Times'.

1973 - age 40
He was to have appeared as himself in V.I.P.-Schaukel, Episode #3.2 but his scenes were deleted.

He is voted 'The "Unofficial" Mister World' by readers of 'The Daily Mail' and 'The Most Kissable Man In Britain' by readers of 'Petticoat' magazine.

1975 - age 42 (In late December?) Peter is arrested and convicted for an act of "gross indecency" with a truck driver in the toilets of Gloucester bus station. Wyngarde's homosexuality was known in acting circles, but not to the general public until this time.

1979 - age 46
Peter plays Scheich Al-Abdullah in Himmel, Scheich und Wolkenbruch, filmed in West Germany.

1984 - age 51
Peter plays Timanov in the 4-part serial "Planet of Fire," of Doctor Who (starring Peter Davison).

1985 - age 52
Peter, his face hidden by a golden mask, plays Klytus in the motion picture Flash Gordon.

Peter guest-stars on an episode of Bulman, playing Gallio in "I Met a Man Who Wasn't There."

1986 - Age 53
Peter plays Daniel/General Haswell in the Hammer House of Mystery and Suspense episode "And the Wall Came Tumbling Down."

1987 - Age 54
Peter makes an uncredited voice appearance in The Magic Years, Vol. 2 as the Interviewer.

1989 - Age 56
Peter appears in the movie Tank Malling as Sir Robert Knight. This movie is also known as Beyond Soho, and in the US, Double Cross.

May 6, 1993
Peter appears as himself in an episode of Pebble Mill at One.

1994 - age 61

Peter appears as Langdale Pike in "The Three Gables" episode of The Memoirs of Sherlock Holmes. (Viewers of this episode might wonder about Peter's mobility ability in this. In all the episode, he is never shown walking - he is always in a chair. In one scene he is shown standing - but we don't see him get up, and he doesn't move once he's standing.)

Peter is referenced in the liner notes for the DVD release of the Granada Sherlock Holmes Memoirs of Sherlock Holmes set:
"The showy role of Langdale Pike - a sort of male, Victorian Hedda Hopper - was taken by Peter Wyngarde. The actor was no stranger to Holmesian telefilms, having played Baron Gruner opposite Peter Cushing's Sherlock in a 1964 British series. [The author of these liner notes, Richard Valley of Scarlet Street Magazine fame, was incorrect. He starred in this ep during the Douglas Wilmer series.]

"I knew Jeremy for a very long time," recalled Wyngarde, "but I'd never worked with him until I was asked to do a guest appearance. What I found absolutely fascinating was his hold on the whole production. He'd become Sherlock Holmes - totally and utterly - he'd become this man. It was quite extraordinary. He had this wonderful ability to know what was good for the series and what wasn't, and he always hit the nail on the head.

The character I played was a critic and gossip monger, who wrote a newspaper column. Jeremy said, 'Look, Holmes and Pike obviously went to the same school, and were both contemporaries. Holmes was the one who was the intellectual and scholar. They also went to the same university, so they've that kind of friendship.' It was wonderful, because you immediately got a three-dimensional character going. And this was entirely due to Jeremy."

1995 - age 62


1996 - age 63
Peter is voted the 'European Television Personality Of The Year' by Satellite and Cable Television viewers from the European Community.

1997 - age 64


1998 - age 65


1999 - age 66


2000 - age 67


2001 - age 68


2002 - Age 69
Wyngarde appears on After They Were Famous as himself in Episode #3.12.

2003 - age 70
Peter appears as a guest of Simon Dee in the one-off revival of his chat show Dee Time in 2003.

2004 - age 71


2005 - age 72


2006 - age 73


2007 - age 74
The company Network releases a new, complete set of The Prisoner, with extra features, including a 9-minute short of Peter "interviewing" himself. According to a reviewer:

An unseen "interviewer" mumbles the questions (that Peter wrote, as the credits tell us) and Peter Wyngarde answers. Peter often asks for the questions to be repeated and then proceeds to repeat them himself, as the mumblings of the "interviewer" are unintelligible to the viewer (as would they be to Peter had he not written the questions himself).

He talks about what made the show different from other ITC shows, why people like it, and even the pros and cons of a potential feature film.

While not laugh-out-loud funny, it is somewhat humorous, and definitely worth nine minutes of your time.

In the X-Men comics, the character of Jason Wyngarde (aka Mastermind) was partially inspired by Jason King and Peter Wyngarde. Mastermind had first appeared in the 1960s, but took on the appearance and identity of Jason Wyngarde in the build-up to the X-Men's first confrontation with the Hellfire Club in the late 1970s. Wyngarde had played the leader of another Hellfire club in "A Touch of Brimstone", an episode of the TV series The Avengers starring Patrick Macnee and Diana Rigg who appeared in a leather costume that Jean Grey would adopt as the Hellfire Club's Black Queen.